Epic Signs & Graphics is your collaborator when your get ready to put your best foot forward at events. Having the right mix of displays makes the difference between wowing the attendees and getting lost in the mix of competitors.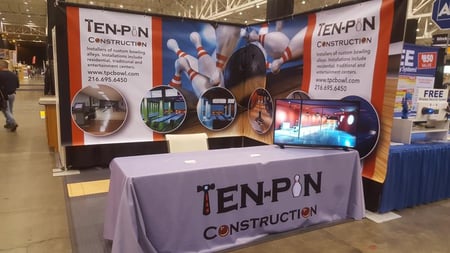 Banner Stand
Retractable Banner Stand
Recommended Uses
All types of organizations benefit from displaying their products or services.
Retailers - Get new customers in the door by displaying the popular and new items you carry.

Schools - Enroll new students by marketing to parents and older siblings. Preschools and elementary schools might choose to highlight art and mathematics programs that give children a competitive edge.

Professional service providers - Attorneys, accountants and notaries can use imagery and text to explain why their services are crucial in today's business environment.

Skilled trades – Plumbers, electricians and contractors benefit tremendously from showcasing their expertise, displaying new product options and highlighting available services.
We help you plan your booth setup, make adjustments to the sizes of the various displays and offer you advice on the best combinations of portable displays to use for specific shows.