Epic Signs & Graphics uses premium films and laminates. We also have high resolution digital wide format printers producing colors that pop. Our source for images are second to none and when you combine great design work with the best production and installer staff around, you will have the opportunity to get your vehicles noticed. Sample our work.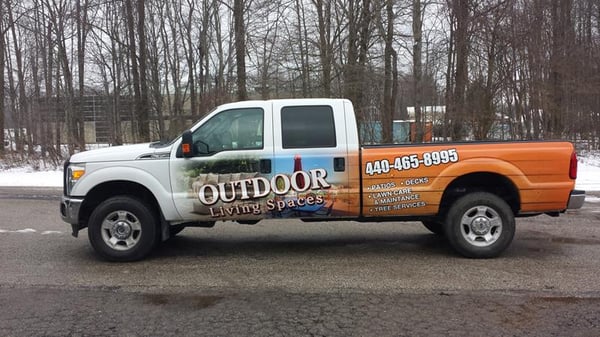 We provide design solutions based on a consultative approach and can provide solutions including full vehicle wraps partial wraps, vinyl lettering and custom die cut logos. Vehicle wraps for your Cleveland area business are by far the most affordable means of advertising when compared to newspapers, television and radio ads and we'll prove it to you!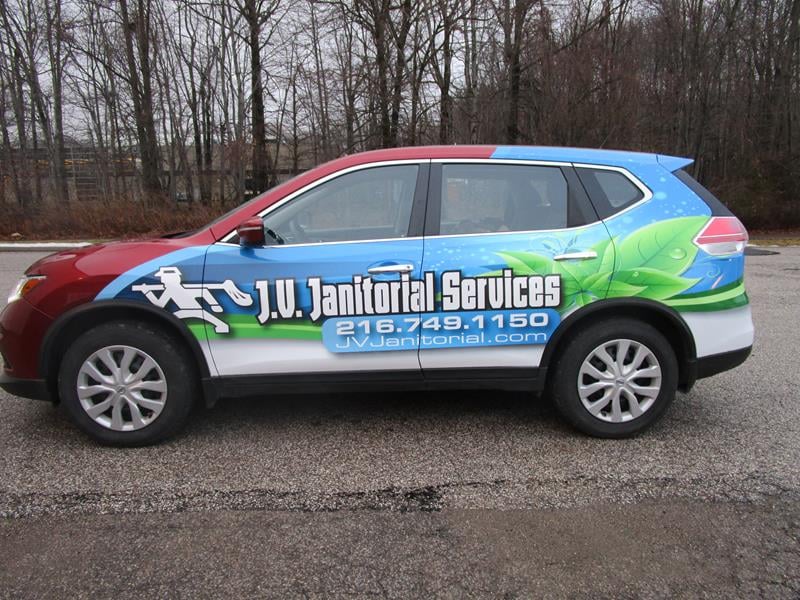 Why Wraps Work
Some statistics business owners, fleet managers and franchise owners should know include:
Just one vehicle wrap can achieve up to 70,000 visual impressions in just one day.

A study showed a business would have to spend up to $130,000 in advertising to reach the same power of advertising with full or partial vehicle wraps.

3M, a well-known vinyl film manufacturer said 95 percent of people surveyed remembered the graphics they saw meaning they'll be more apt to call your company first if they need your product or service.

30 Percent of consumers say they make buying decisions based on the moving ads (vehicle wraps and graphics) they see on the road.

The cost of vehicle wraps is a mere $.077 centers per one-thousand impressions (CPM).
A look at the graphic below reveals a study by Arbitron, Inc. that shows you where your advertising dollars gain the most impact compared to full or partial vehicle wraps: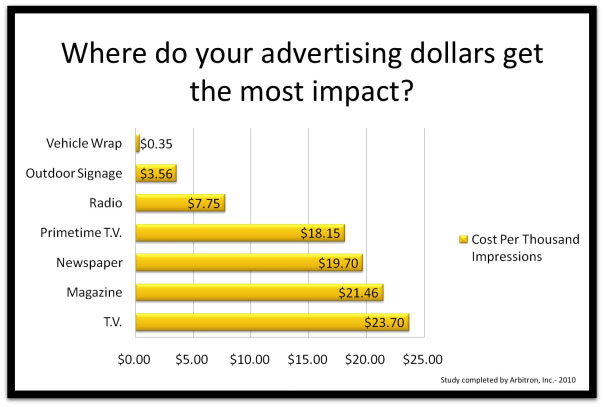 In addition, according to the Outdoor Advertising Association of America (OAAA) (http://www.oaaa.org/):
60 Second radio ads cost $8.61 per CPM.

A one-page, four color ad in a newspaper cost $9.35 per CPM.

A 30 second commercial ad appearing in prime time is $17.78 per CPM
Vehicle wraps are 100 percent removable, help to protect original manufacturer paint and last for years—no other marketing method can claim the same. If you have a fleet or lease your company vehicles, the possibility of higher trade-in values increases by protecting your autos with vehicle wraps.
The Options Are Endless
Because we use quality vinyl films from manufacturers like Avery, 3M and Oracle; entrepreneurs, fleet owners and franchise businesses have a multitude of choices for full or partial vehicle wraps.
Three-dimensional effects through the power of digital printing on vinyl films making graphics stand out on your vehicle wraps.

The ability to use graphics or images that reveal what your business offers as far as products or services.

Placement of why-buy elements and marketing enticements like QR (quick response codes) for smartphone scanning, insertion of social media icons like Twitter and Facebook and corporate motto's.

Exact digital color matching so all of your corporate vehicles—even if they are different manufacturer makes and models, look the same to increase and build brand identity.

The ability to work with our graphic designers to create stand-out vehicle wraps that include visible telephone numbers, website addresses, short menu lists of what product or services you offer, contractor licenses numbers and more.
In essence, if you have an image, picture or logo idea, we can embed those ideas on your full or partial vehicle wraps and with the many vinyl wrap film colors available—even two-tone, your fleet or company vehicles will stand out and turn them into 24/7 moving pictorials of your business.
Vehicle Wrap Cost
The cost of vehicle wraps—or partial wraps are based on designs, type of vehicle and number of vehicles wrapped. We are experts at finding ways to make your corporate vehicles noticed and will determine a solution that works for your advertising budget. Through our consultative process, we provide a quotes based on solutions custom for your business needs.
Ready to wrap your company vehicle or a fleet of vehicles in North East Ohio including Cleveland, Parma, Parma Heights, Olmsted Falls, Middleburg Heights, Berea, Strongsville, Brookpark, Brooklyn, Old Brooklyn, Seven Hills, Independence, Lakewood, Fairview, Rocky River, and Bay Village, and build your brand identity for just cents on the dollar?