Ever head to your favorite Italian restaurant in Cleveland Ohio and see images of Naples or Rome on the walls and wonder—how did they do that? Did someone paint it? Probably not, what you're seeing are called wall murals or digitally printed wall murals and these can be designed for any business establishment. In fact, the wall mural ambiance added to your favorite Italian restaurant may be the reason it is your first choice for Italian food. Below is an example of wall murals printed and installed.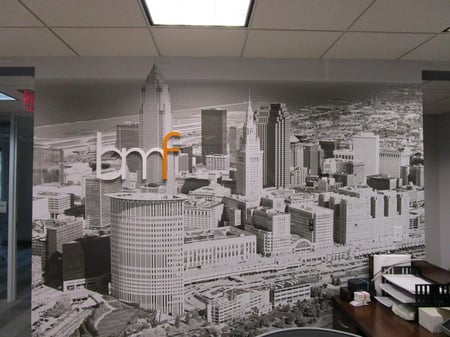 Go Digital on Walls
Wall murals and wall lettering is yet another way Epic Signs & Graphics can help make your business pop. Some common uses include:
Restaurants – Add images, food and as we said above, ambiance to your walls.

Boutiques and retail – Pick one wall and showcase some of your most popular product images—free up an area for display space!

Operations – Use custom designs showing maps, corporate images revealing your corporate vision and mission.

Auto dealerships – Add stunning graphics and images of the autos you sell—or have restored.

Doctors and dentists – Create an information wall mural or use digitally-printed wallpaper in a dedicated children's space with cartoon characters to make them feel welcome.

Franchises – Dress up one wall with franchised images, text and graphics that customers already recognize—or use to brand your individual franchise.

Conference rooms – Add designs based on your type of business—architectural, general contractor, accounting, legal or financial services.

And many more uses!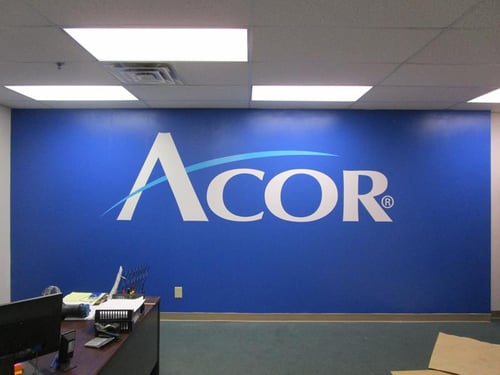 Use Your Own Designs
Epic Signs & Graphics can also take your logos, motto's, slogans and pictures and turn them into stunning eye-grabbing wall murals in most cases. Via digital printing on durable, heavy-duty adhesive vinyl and the use of our commercial wide format printer, once designed, your wall mural is ready for installation. Check out this handy link to our blog about some factors to consider when planning a wall mural.
Maybe you have an idea of your own you'd like to create within your business or retail establishment. Perhaps your church, school or nonprofit would like a more durable wall mural that holds up to sunlight, finger touches and accidental spills? Digitally-printed wall murals are easy to clean because of the vinyl materials we utilize.
Bring Nature Inside
Schools, daycare centers and pet shops, animal shelters, aquariums and museums will benefit from bringing the images of nature inside their buildings. Because clean-up is easy, these are often utilized in areas open to the public or those that receive heavy foot traffic.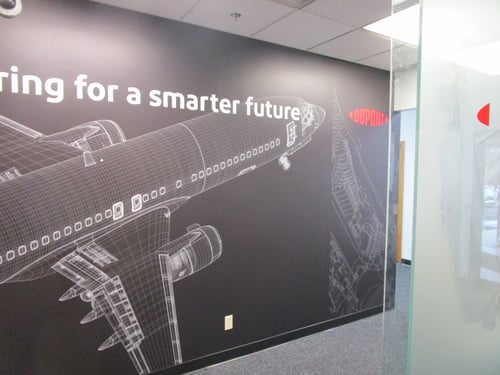 Bring in the textures of nature with 3D beaches, oceans, mountains and deserts. In fact, wall mural possibilities are endless so forget about cookie cutter wallpaper choices and go off the beaten path to really stand out.
Skip the Painting
Let's face it, painted walls get dirty and scuffed. To keep your professional look you can't just leave those walls in bad shape—you need to repaint. Instead of calling for a paint estimate for your offices, organization or retail establishment, call Epic Signs & Graphics and ask us how digitally-printed wallpaper will cover up scuffs and dirt. We make the installation process easy and work on a timeline that is optimized for your business. Have a restaurant and need the wall murals installed when you're closed? Not a problem for Epic Signs & Graphics!
Epic Signs & Graphics has helped many businesses and organizations in the North East Ohio area including Cleveland, Parma, Parma Heights, Olmsted Falls, Middleburg Heights, Berea, Strongsville, Brookpark, Brooklyn, Old Brooklyn, Seven Hills, Independence, Lakewood, Fairview, Rocky River, and Bay Village. Step outside the box of bland walls.
We are committed to turning your walls into professional looking, eye-appealing wall murals that offer the atmosphere you've always wanted. Let us show you how to make your walls rise above your competitors with digitally-printed full color wall murals. Call today or use the above link to submit a inquiry for a free consultation!