If you have a big event coming up and you need to get the word out, call Epic Signs & Graphics for your yard signs. We customize for your event so they stand out.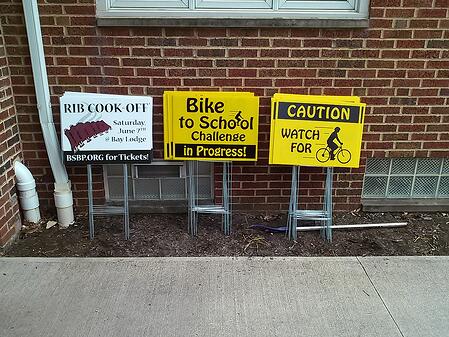 Customized For Your Needs
Any size, generally from 12" x 18" through 24" x 38". Of course we can cut any size you may need.
Frames are included if needed.
Don't forget to tell us if you need double or single sided as the price is different. Also let us see your design to determine print method. Quantity is also a factor as bulk purchases can be done with a lower price point for each sign for events requiring for large quantities. Full color or single or 2 color options.
If you do not have a design, no problem! We have expert designers that can whip up a creation. If you have a logo, please provide to us in a high resolution or vector file format so we can blow it up to size and keep the quality high.
Epic Signs & Graphics artists are proud to serve the business communities of Cleveland. Enlist our services when it comes time to design your next event banner. You get experienced professionals who customize the message to match your company's needs. Call today!