Forget everything about the run-of-the-mill post and panel signs you have seen. Contemporary custom products combine form with function for ornamental displays that look great and help your customers.
Popular Uses for Post and Panel Signs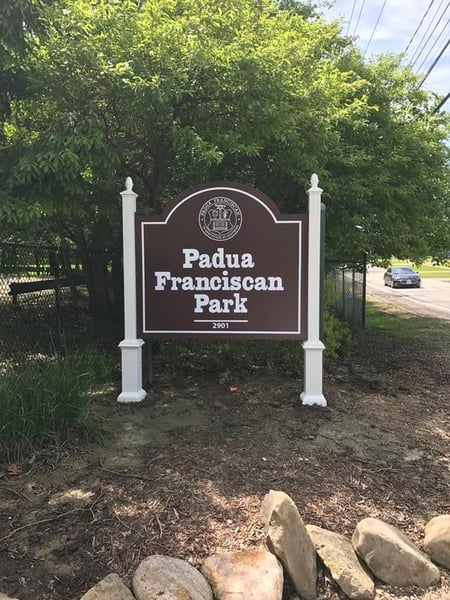 Wayfinding is, of course, a primary function that these signage solutions fulfill. But they are also suitable for traffic control whether you are dealing with vehicles, pedestrians, or both. These signage products lend themselves to directories via a drop-in design. Another everyday use is the post and panel presentation that doubles as a monument sign.
Material and Setup Options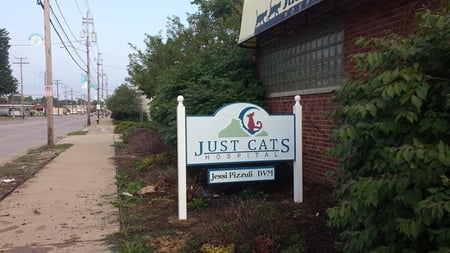 Versatility is a hallmark of post and panel signage. The typical design features two posts that flank a board. However, you do not have to limit yourself to this setup. Single-post signs are now gaining favor. The average post consists of wrought iron, vinyl, or wood. The look can be utilitarian or ornate, depending on your preference and need.
The boards, too, offer you multiple materials and design options.
Sandblasted high-density urethane (HDU). Choose boards between one and two inches in thickness. The sandblasting process turns the panel into a work of art. Many clients like a wood grain background that heightens the visual aesthetics of the product. The lettering stands out in this design.
Routed polyvinyl chloride (PVC). About an inch thick, this board looks great with routed text. Painting the letter grooves in a contrasting color from the rest of the board leads to excellent visibility even from a distance.
Paddle blades. For single-post use, a blade is an ideal setup. We recommend the use of aluminum panels that we can route with your information in mind. These products look decorative or take on a no-frills appearance depending on your taste. Consider these setups for interior as well as exterior uses.
Another setup includes the top-loaded frame presentation. Here, the post and panel are already connected. But the board consists of a frame, which allows you to load imprinted acrylic, paper, or PVC. Retailers use these products to advertise specials and bring in foot traffic.
Finishing Touches Let You Emphasize a Brand Message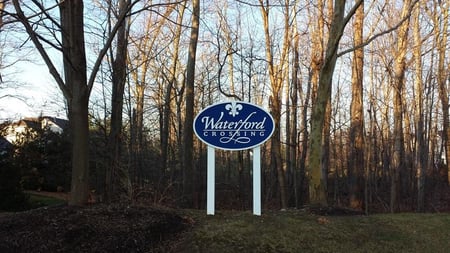 What does your brand say about your company? Signage for a firm in the tech sector might be more functional than ornate. That is not to say that it could not benefit from the addition of decorative finials or optional post bases. Another design choice lets you mix and match different panels for your business. Combine wayfinding with marketing and branding information.
Work with a Sign Company that Gets to Know Your Business and Its Needs
Epic Signs & Graphics builds working relationships with its clients. We learn about your brand and collaborate with you on the best way to encapsulate it into the design of a post
and panel product. Whether you need temporary wayfinding signage or permanent brand message markers, we can help. Our experts gladly visit your venue to take measurements and take note of the signage you already have in place to make the new one fit in with ease.
We serve the business communities in and around Cleveland, Parma, Parma Heights, Olmsted Falls, Middleburg Heights, Berea, Strongsville, Brook Park, Brooklyn, Old Brooklyn, Seven Hills, Independence, Lakewood, Fairview, Rocky River, and Bay Village, Ohio. If you are located anywhere in Cuyahoga County or Northeast Ohio, you are probably already familiar with our work. Contact us today to learn more!