Members of the local business community are familiar with architectural business signs that Epic Signs & Graphics customizes for companies. They look attractive, bring durability to the mix, and allow for endless innovation that lets your brand message shine.
Versatility of Architectural Business Signs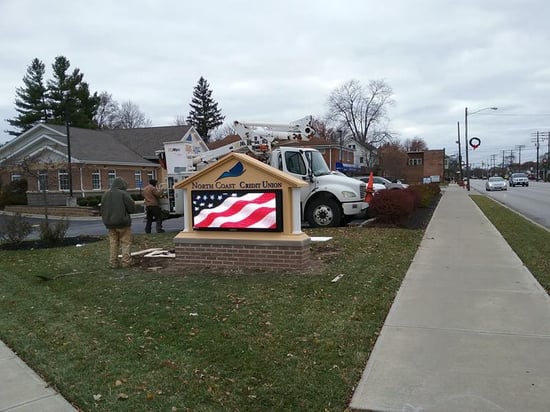 How is it possible for one material to create a broad range of displays? Easy!
Polystyrene foam. The products are made from outdoor-rated foam. They are cut to order. You choose the height, width, and overall look that you prefer. There are also standard models that run the gamut from square to round. Choose a low-to-the-ground presentation or opt for a more extensive setup that catches the eyes of motorists from a block away.
Finishing coat. A hard coating protects the foam. It makes it so durable that rain, daily sprinkler exposure, and insect activity will not damage the product. Unlike wood or mortar, foam does not deteriorate and weather.
Stucco texturing. Give your monument sign the appearance of traditional brick, mortar, and rebar construction with a stucco texture. Sure, it consists of acrylic, but people will not be able to tell the difference.
Brick and stone accents. Dress up monument signs with faux masonry. These are not the one-dimensional print products you may have seen in some locations. Instead, they consist of realistic renditions of river rock, brickwork, granite, and other types of stone. Skillful sculpting and painting result in amazingly realistic portrayals of the targeted stone.
Adding Your Company's Information to the Monument Sign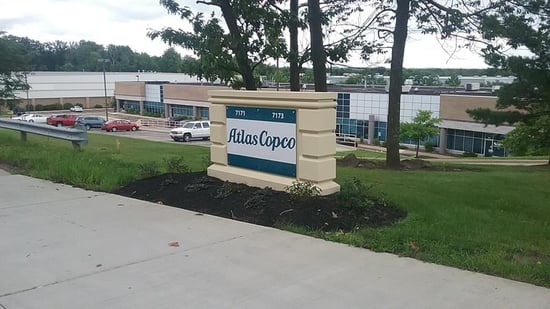 Which product solution is right for you? Because of the durability that the foam brings to the table, you can choose the same kinds of name displays that you might select for a brick and mortar setup.
Channel letters. Match the appearance of the marker to the façade of your building. If you brand and provide wayfinding assistance with lit channel letters, do the same on the monument sign. Our technicians help you select the right letter height for maximum visibility.
Dimensional letters. Choose from acrylic, metal, PVC, or outdoor-rated sign foam. We can paint the letters in any color from your corporate palette.
Lightbox cabinets. Incorporate additional brand details by displaying your information as part of a lit box cabinet. Opt for the standard rectangular shape or pick another look that is more in line with your brand message.
Routed lettering. Cutting the message into the foam itself it possible. We recommend painting the recessed letters and symbols in a color that contrasts well with the rest of the monument sign's front.
Sandblasted HDU panels. For an artistic touch, rely on a sandblasted high-density urethane (HDU) board. This manufacturing style allows us to create a three-dimensional presentation of your company's name and logo. We can add a faux wood grain backdrop for additional pizzazz.
Discuss Your Order for Architectural Business Signs with an Expert in the Field Today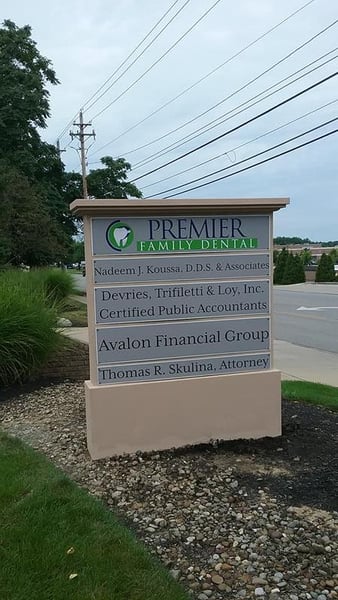 Our experts appreciate the opportunity to meet your exterior signage needs. Epic Signs & Graphics serves the business communities in and around Cleveland, Parma, Parma Heights, Olmsted Falls, Middleburg Heights, Berea, Strongsville, Brook Park, Brooklyn, Old Brooklyn, Seven Hills, Independence, Lakewood, Fairview, Rocky River, and Bay Village, Ohio. Many business owners anywhere in Cuyahoga County or Northeast Ohio are already familiar with our work. Contact us today to get started on your project!