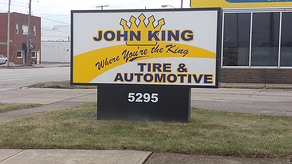 Out of professional curiosity, we always pay close attention to the myriad of signs we see as we travel the city. There are a number of great signs out there that really catch our eye and spark our creativity. But, for the most part, there are a lot of signs that are eyesores and that do the business they represent a disservice. Here are seven common signs that it is time for you to update your business signs in Cleveland.
1. They Are Unreadable
The whole point of a sign is to disseminate information. If no one can read your sign, then it is not serving its purpose and should be replaced. Signs are often rendered unreadable when they are not UV protected, and the sun causes them to fade. We can update your sign with a UV protected replacement that does not fade.
2. They Are Peeling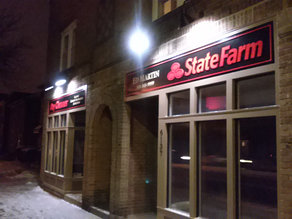 After a few years, signs made of inferior materials may experience peeling. This usually happens when the sign is exposed to extreme weather, and the printed material starts to come loose from the sign board. This should be replaced immediately. If not, it may reflect poorly on your business and affect sales.
3. You Are Not Using LEDs
LEDs are no longer as expensive as they once were. In fact, once you have used them for a year or two, they will pay for themselves in energy savings. LEDs are the most energy efficient form of lighting in the world right now. Plus, they can last for a decade or more of continuous use. Neon, incandescent, and compact fluorescent lights do not compare.
4. The Signs Are Irrelevant
Believe it or not, we also see many irrelevant signs. These signs may refer to an event that has already happened, a product or service that is no longer available, or other unhelpful information; perhaps even the wrong business telephone number. These types of signs guarantee your customers will be confused when they see signs advertising a product or service you no longer provide. Outdoor directory signs are often left updated once a new business moves in or one closes.
5. You Have Rebranded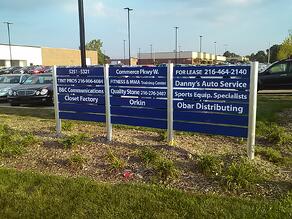 There are many reasons why a company may want to change its name, logo, or colors. However, when you rebrand, you need to update ALL of your marketing materials. This includes all of your signage. Fortunately, when you update your signs with new brand relevant info and graphics, it will aid in building your new brand.
6. Graffiti Dominates Them
Graffiti and "tagging" are becoming more prominent in just about every community. Though we may be able to remove the graffiti from your signage, much of the time, the sign will need to be replaced. On the plus side, when we replace your sign, we can add finishes that will make it difficult for ne'er-do-wells to ruin the new sign.
7. The Style Is Outdated
Much like clothing and architecture, signage styles change over time. If your sign looks like something out of the '70s, it may be time for an upgrade. You do not want your clients thinking you are behind the times.
Whatever reason you have for updating your Cleveland business signs, we have solutions. Contact us today for a free consultation.