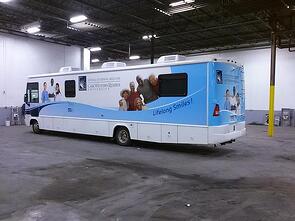 When choosing a company to produce your vehicle wraps in Cleveland, there are a number of critical factors you should consider. All of the elements for choosing the best business for your wrap are included in this blog entry. To make sure you are getting the best quality 3M vehicle wraps for Cleveland OH, Epic Signs & Graphics will teach you what information you should be provided with and what questions to ask.
Does the Company Have Advertising and Marketing Knowledge?
The business you choose should not only specialize in vehicle wraps, but they should also have a good knowledge of the advertising industry as a whole. The overall marketing strategy for your company should be of paramount importance to the company you pick, since it will dictate what sort of graphics are used for the wrap.
What Materials Are Used?
Oracle or 3M vehicle wraps in Cleveland OH are the highest quality in the industry. Also, find out if the window perf is laminated or not. Often times, companies will try to cut costs by not laminating. This leads to a less durable product. Film laminate is more effective than liquid laminate, so ask which one your potential signage company is using.
Years of Experience
Ask the commercial sign company in Cleveland not only how many years of experience they have in vehicle wraps and graphics design, printing and installation but also ask how many vehicles they've wrapped and for what industries.
Do They Appear to Be Organized?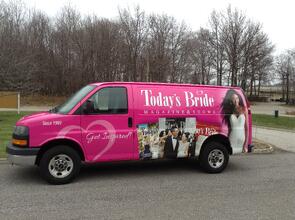 With the rise in popularity of vehicle graphics, it seems like everyone is in the business of offering vehicle wrap services these days. Many of these companies do not have the proper systems in place for producing high quality wraps and installing them. An experienced, organized business will return your calls promptly, walk you through the process, and provide you with any additional information you want.
Are They Customer Focused?
Good signage companies will ask you questions about your goals for the wrap, your business, why you are looking to wrap your vehicle as a marketing strategy, and your target demographics. Are they able to offer a clear and concise price quote that includes everything for the job? They should be willing to initiate communication and show genuine concern for the success of your business.
Can They Show You Past Work?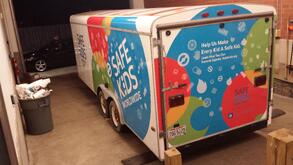 A quality signage company providing vehicle wraps for Cleveland will be able to provide you with an array of pictures of vehicle graphics they have produced and installed for others in the area. Pay special attention to these images and ask yourself if this is what you want on your company vehicle. Are the wraps of a superior quality? Are the graphics sharp and vibrant?
Epic Signs & Graphics is always available to answer your questions. We fulfill all of the criteria presented above. If you would like to learn more, place contact us.