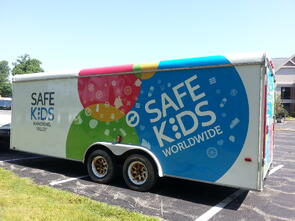 Trailer graphics in Akron OH have become an increasingly popular way to promote your campaign or business, since local radio and television stations and newspapers continue to struggle to reach consumers. These days, vehicle wraps do a superior job of getting your message in front of those people you are hoping to reach. In addition, for far into the future, you will have advertising 24/7 at an affordable price.
Akron Children's Hospital recently contacted Epic Signs & Graphics to help promote Safe Kids Worldwide with trailer graphics for Mahoning Valley OH because they recognized the ability of this medium to advertising their array of campaigns and raise awareness for the hospital.
About Akron Children's Hospital
In all likelihood, you have heard of the Children's Hospital if you live in the Mahoning Valley. To children, they provide specialized, primary, and critical care. At home treatment is also among their services. And, so families can give their sick children their full attention, the practical details of the hospital stay are handled by support staff. Outside of the hospital walls, they help kids reach their full potential through over a hundred education, advocacy, and outreach programs.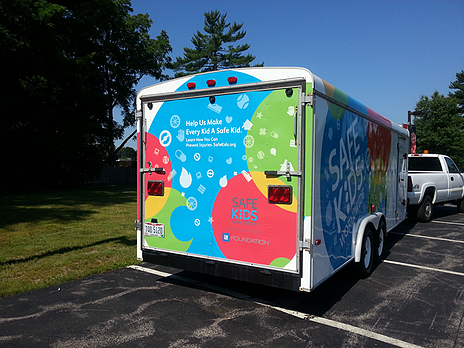 We jumped at the chance to help the Children's Hospital install their new trailer graphics for the Safe Kids campaign. We had worked with them before to provide them with high quality van wraps to promote Safe Kids, which implements strategies to prevent injuries to children by using public policy changes, community awareness, and education.
Akron Children's Hospital was happy with how we installed their wrap. We outpace competitors throughout Northeast Ohio with our wholesale vehicle wrap services. We can print any designs sent to us from marketers and designers on to our vinyl or the vinyl they send. Or, we can provide a timely and professional installation of vinyl that has already been digitally printed.
Your One Stop Vehicle Wrap Solution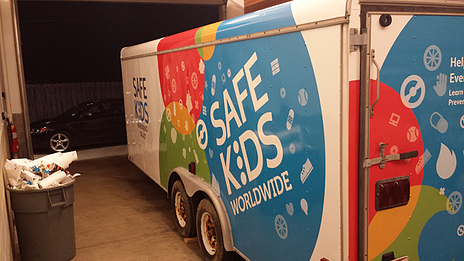 You can help build your brand recognition and get your name out there when you park a wrapped trailer at a job site or event. Any type of business can benefit from trailer graphics in Mahoning Valley OH. Every day, as many as 70,000 people can see your vehicle wrap, according to current research. When you apply vinyl graphics to your entire company fleet, that number just goes up.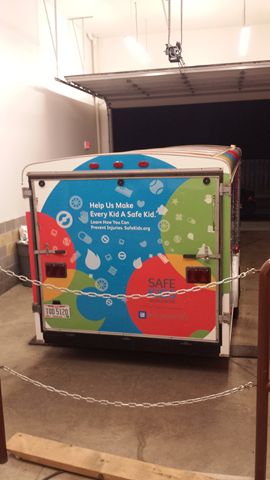 Though we do provide a number of installation and printing options if you prefer to have your wrap designed elsewhere, Epic Signs & Graphics also has an experienced team of graphic designers who utilize all of the latest state of the art software to create wraps that perfectly fit the contours of your vehicles. Our designers can perfectly replicate your company's colors, typeface, and logos to ensure brand consistency across all of your marketing platforms. Plus, we know how to make your message stand out, so people will read it.
For a simple solution to all of your trailer graphic needs in Akron OH, contact Epic Signs & Graphics for a free consultation today.