Is the glass on your doors, storefront, or office windows plain and boring? Are you looking for a way to jazz it up? Or, perhaps, you have a giant display window in your retail space, and you want to take full advantage of it? Window graphics are the ideal way to advertise, decorate, and inform your customers.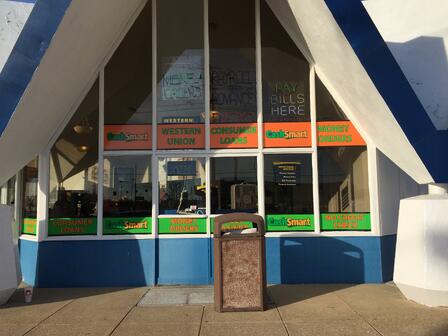 CashSmart, living up to their name, realized the benefits of this affordable form of marketing and contacted the pros at Epic Signs & Graphics for window graphics for check cashing stores in Northeast OH.
A Little About CashSmart
With eight store locations in northern Ohio, CashSmart's motto is "The Cash You Need – When You Need It." They provide an array of services including consumer loans, check cashing, Western Union services, money orders, prepaid credit cards, bill payment services, faxes, copies, stamps, and more.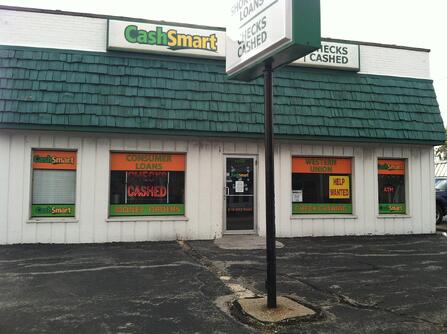 CashSmart came to us with a big order for window graphics in six of their locations. As you can see from the pictures, we delivered! We incorporated the company's colors and logo into all of the graphics to keep the branding consistent across all stores. This is important in helping CashSmart build trust in the community. In the end, we had another satisfied customer!
Window Graphics Are Great for Retail
It is just plain boring when retail stores have bare window glass. You can try installing decals and stickers you buy online on your own. However, you just get one shot at it, and if you screw up, that money goes down the drain. When you contact the experts at Epic Signs & Graphics, we get it right every time. We will install graphics that not only look great but will also last you a long time.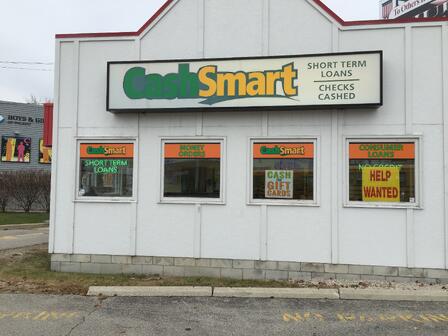 We have a broad range of vinyl options to choose from. If you are looking for a classy, attractive, inexpensive, and attention grabbing alternative, etched glass vinyl graphics are a great choice. In addition, we have a multitude of different vinyl colors from world renowned manufacturers, such as 3M, Avery, and Oracal.
To reel in foot traffic, you can transform the window space in your health food store, boutique, restaurant, grocery store, or any other kind of retail space with graphics, messages, or other text. Popular uses for these vinyl films are
Etching your retail store's hours of operation
Creating a seasonal display
To make windows pop, installing stunning graphics of all sizes and shapes
Announcing huge discount days and sales
Installing product silhouettes
All Businesses Will Benefit from Window Graphics
Standalone establishments and office buildings can also benefit from vinyl window graphics. Northeast OH businesses can use large shapes of darker colored or frosted vinyl film to break up conference room windows or add an inexpensive touch of privacy. In addition, easy to remove etched vinyl works great for putting staff names on office doors. Window graphics are also an ideal solution for adding your company name, logo, slogans, and mottos to glass anywhere in your building.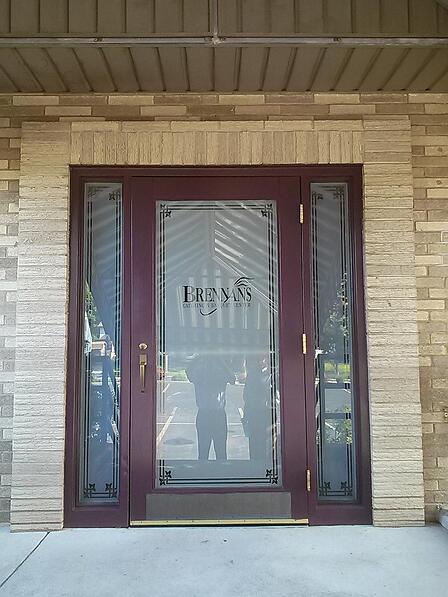 Are you ready to utilize your window space to its fullest potential? If so, contact Epic Signs & Graphics for a free consultation!