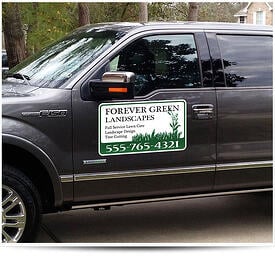 Magnets on the sides of cars and trucks detach from and attach to vehicles conveniently and quickly. Best of all, they can very easily lead to increased business and sales conversions for your company. In addition, there are many other benefits you may not have considered.
Using Them to Advertise

Not all forms of advertising reach all people. This makes it especially important for your company to utilize as many different advertising outlets as possible. By using multiple approaches, you are increasing the likelihood of people taking notice and recognizing your brand. Plus, magnetic signs will reinforce the brand recognition you create with email marketing, print media, billboards, and direct mail.
As opposed to other forms of advertising, when you buy vehicle magnets in Northeast Ohio, you get constant visibility after a reasonable, one time investment. Your business's logo, contact information, and name are clearly visible when you or your employees are parking the company's trailer at a job site or driving the company vehicle around town.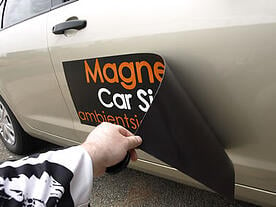 Your company's philosophy and work ethic will be on display for potential clients and customers when you use an appropriately designed vehicle magnet. The magnet along the side of your work van will identify your company as civic minded with an eye out for supporting the community when your drivers wait patiently at crosswalks, pull over and help stranded motorists, and generally employ courteous and safe driving techniques.
Advertising your business by driving your car or truck through areas in town where you want to attract business is one of the best uses for vehicle magnets. Using a magnetic sign is much less expensive than other forms of advertising and is better at specifically targeting the demographic you want to reach.
Make the Most Out of Your Car Magnets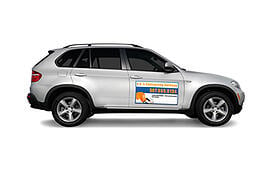 To get the most out of your vehicle magnet signs, as mentioned above, you must drive safely and obey the rules of the road. If you drive aggressively and honk your horn a lot, you will be advertising which company NOT to buy from. On the other hand, your company's name and logo will have a positive association if you drive courteously.
Though magnetic vehicle signs are durable and can withstand all weather conditions, it is important that you do not let them stay dirty or get too worn. By keeping the sign clean looking, it shows that your company takes pride in its appearance and pays meticulous attention to detail. Along the same lines, your business vehicles should also be kept clean. You do not want your enterprise to be associated with dirtiness.
Your first instinct may be to put as much information as possible on your vehicle magnet, but that is not always the best idea. We recommend keeping it to your name, phone number or website, logo, and possibly a slogan. Anything more than that will be too much for people to read while driving. For when you are parked or stuck in traffic, you may also want to have an additional sign that goes into more detail about what goods or services you provide.
Ready for a quote on car magnet signs? Just click the button below!