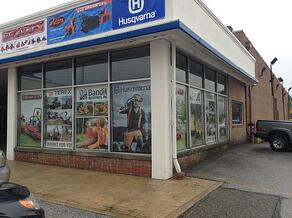 Having the name and pertinent information of your business on your building is crucial for helping people find you and for branding. However, it is also important to let passersby know what products and services you have to offer. Not everyone will automatically understand what your company does based on your name alone. Buckeye Equipment wanted potential customers to know what brands they carried, so they contacted Epic Signs & Graphics for vinyl graphics and exterior building banners for Parma OH.
A Little About Buckeye Equipment Sales
Whether it is for commercial contractors or homeowners, Buckeye Equipment Sales has become a trusted source in the area for all equipment needs. Located on Broadview Road in Parma, online and locally they provide high quality parts, sales, rentals, and service. From mini excavators to hand held equipment, they carry a broad range of products.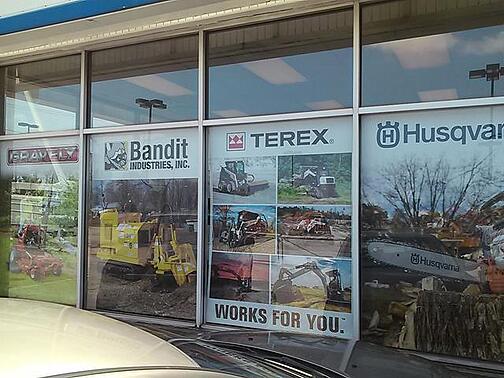 When a local company that has been helping local businesses and homeowners for so long came to us for help, we were more than happy to oblige. Buckeye wanted to utilize all of their storefront space to advertise the major brands they carry. After an initial consultation where we learned about their vision and goals, we concluded the best solution was a combination of exterior building banners and retail window graphics. Parma OH businesses continue to turn to window graphics in growing numbers.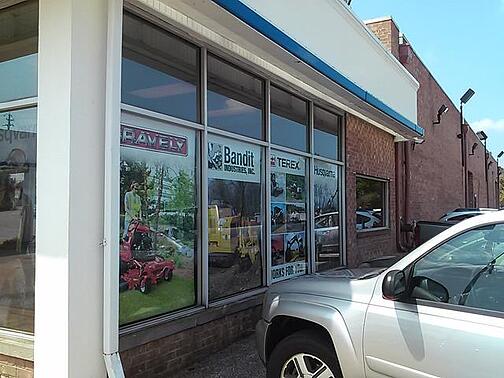 Using state of the art, wide format digital printers, the crisp and clear graphics were printed on top quality vinyl with rich, vibrant colors. The window graphics and banner were installed for maximum effect and to ensure that they will last as long as possible. In the end, we had another satisfied customer.
How Businesses Can Benefit from Exterior Banners and Window Graphics
Any party, special event, or company can grab the attention of onlookers with exterior banners. For a minimal cost, your business can get maximum exposure with portable, large custom banners. It is hard to beat the return on investment of banners compared to traditional forms of advertising. This is because eyes naturally gravitate to these types of signs. Plus, Epic Signs & Graphics uses the strongest, most heavy duty vinyl material to ensure the banners can withstand the harsh Ohio weather.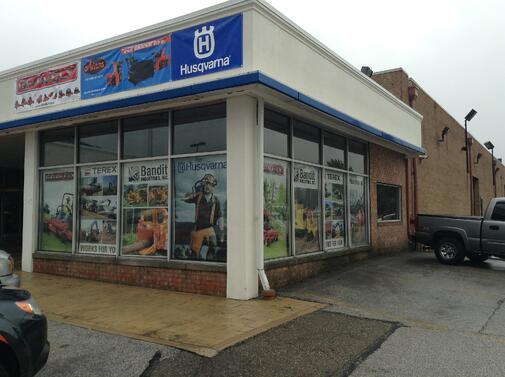 Empty windows and doors do nothing to help promote your business. If you are lucky enough to have display windows in your retail space, you have a great opportunity to advertise and inform your customers with window graphics.
No matter the type of retail business you have, window graphics can be used to
Let clients know your company's operating hours
Create seasonal displays
Make windows pop with stunning graphics in all sizes and shapes
Announce huge discount days and sales
Show product pictures
Windows are not the only spot that can benefit from vinyl graphics. Wall and floor graphics are also becoming increasing popular.
Whatever solutions you are interested in or if you need help deciding, Epic Signs & Graphics has you covered. Contact us today for a free consultation and start using your storefront space to drive your sales.