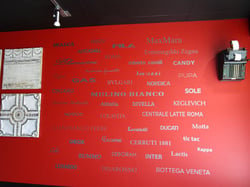 New restaurants are popping up all the time in the Cleveland area. It can be hard to find ways to make your restaurant stand out in such a competitive market. To help give your business an advantage over your competitors, we have compiled a list of five ways to get customers in the door and keep them coming back.
1. Be Kid Friendly
To increase the likelihood parents will come back to your restaurant, make the experience easier for them by making it kid friendly. So their kids can have plenty of room to play and color, families should be given larger tables if possible. Staff should also offer toys and coloring books along with any necessary booster seats or highchairs. Placemats and boxed crayons are among the special kids packs restaurants should give all children who enter their establishment. Another inexpensive way to keep kids distracted while waiting for their food is a small basket full of tractors, action figures, cars, or other toys.
2. Comp Dissatisfied Customers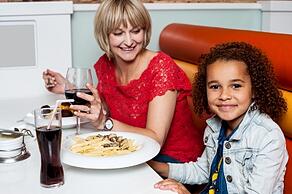 Offer a freebie, give a large discount on the food, or comp the entire meal if a customer has a complaint about their experience. Fix the problem, and offer a free cocktail or dessert or some other freebie if, for example, a steak is not cooked to the customer's liking. Comp the meal if they still are not appeased. Customers are not trying to take advantage of you. Do not entertain that thought unless it is a customer who regularly comes in and expresses dissatisfaction.
3. Social Media Is Your Friend
You should start using social media at your restaurant if you are not already. You can connect with your customers in a fun and simple way with social media. Word of mouth is the best type of publicity you can get. And with social media, Customers are encouraged to talk about your restaurant, which increases your reach. You can also use videos and pictures to show off your restaurant. At the very least, use Facebook, Twitter, Google Plus, and Yelp.
4. Give Back to Your Community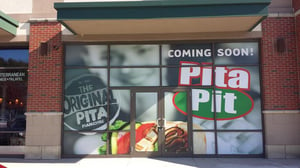 You can give back in many ways as part of your community. With a portion of the proceeds going to benefit a good cause, you could host a charity dinner. You could also sponsor a youth sports team, such as a little league team. It will make you feel better. It will likely be tax deductible. It gives back to the community. And, it will improve your restaurant's image.
5. Install Wall Graphics and Wall Murals
With wall graphics for Cleveland restaurants, the options are seemingly endless. If you are looking to make your business more kid friendly, you can include cartoon characters that captivate the younger children. Or, if you are trying to create a mood that fits your cuisine, wall murals for Cleveland restaurants can do the trick. For example, if you serve Italian food, why not have a mural of a gondola on the canals of Venice?
For all of your wall mural and wall graphics needs, Epic Signs & Graphics has you covered. Our team of experts can turn your vision into a reality. Call us today for a free consultation or click below for a free quote!
Image credit:
stockimages