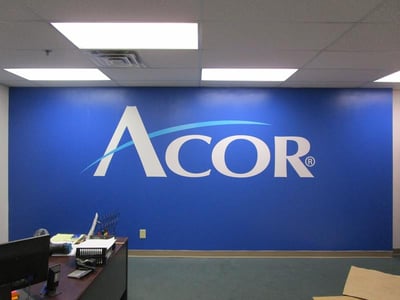 Vinyl wall stickers and decals are becoming more and more popular for businesses and homes alike. This is because wall stickers in Northeast OH are an inexpensive way to change your interior décor. Though they are popular, not a lot is known about this great design option. To help those of you considering wall decals, Northeast OH's number one decal and sticker source, Epic Signs & Graphics, has put together this brief guide.
What Are Wall Decals?
Commonly made from laminates and vinyl matte, wall decals are appliques, stickers, or tapestries. Much like wallpapers and paints do, decals can dramatically change a room's ambience when applied to walls. At costs that anyone can afford, within minutes, a boring, plain room can be transformed into a rainforest or cityscape or anything else with wall stickers.
In the fast paced environment we live in these days where money is always tight, the need for wall graphics for Northeast OH continues to increase. People do not have the money to hire a professional interior designer or have the time to decorate. With decals, you are getting a low cost solution that you can do yourself or have professionals install, and it is as temporary as you want it to be.
Available Types
Decal materials and designs characterize the many different types of wall stickers. Decals are one-sided adhesive materials commonly made out of matte vinyl or laminated paper. They are available in different:
Letters
Images
Graphics
Custom cutouts
Words
Wall borders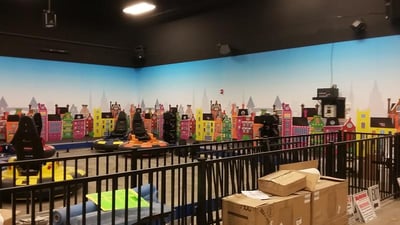 Most, but not all, vinyl is reusable. To protect the decal print from being torn or stretched when removed from a surface, most versions come with a laminate overlay. People can reuse and resituate wall decals when they have this laminate.
There are pre-printed wall decal designs that measure up to three feet square. Or, custom decals, graphics, and stickers of any size can be made. The stickers can be affixed to any smooth surface, including concrete walls, ceramic, tiles, and glass. Compared to other materials used to decorate walls, decals are more resistant to peeling and do not crack in high humidity.
Why Wall Graphics?
Vinyl has become one of the premier materials for use in sign making. Both the advertising business and vehicle graphics marketing arenas are dominated by vinyl due to its durability. To help companies enhance branding and promote services, vinyl decals are also becoming popular on the walls of building exteriors.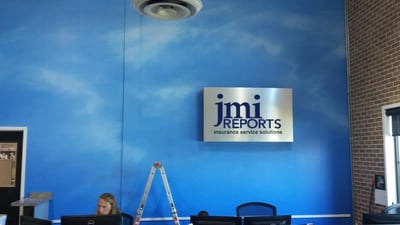 Wall stickers have become one of the most popular interior decorating options these days because of their quality, simplicity, and versatility. With the state of the art wide format digital printers at Epic Signs & Graphics, we can create personalized digital designs and blown up landscape printouts that fit your wall precisely. Vinyl wall decals, also known as wall murals add depth, visual interest, and flair to drab, barren walls in:
Office reception areas
Restaurants
Auto Showrooms
Daycare centers
Medical and dental offices
And just about anywhere!
If this sounds like the ideal solution for your home or business or if you would like to learn more about wall graphics and wall murals, contact Epic Signs & Graphics for a free consultation.