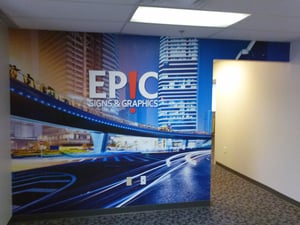 Everyone loves a good before and after office makeover. It lifts the spirits of all who walk into your business. But in times like these when we continue to face a recession, making office enhancements can be quite a challenge when budgets are tight. But that doesn't mean you can't do it. Rather than spending a fortune on furniture upgrades and fancy paintwork, it's simple to give your office a facelift with some budget friendly options.
Vinyl Wall Murals
After a few years, painted walls can easily get scuffed, marked and dirty. Colors can begin to fade. But a fresh coat of paint throughout your business can be pricey (for example, the national average just to paint one room of a home is $1,805!). An easy fix is applying a vinyl wall mural. You can easily transform the look of a space. As long as all debris is removed from the wall, a vinyl mural can be placed anywhere.
What's even better is since these are designed digitally, the image possibilities are endless. You can feature your brand by placing a logo or business tagline. You can lay graphic images of your work or local area views and photographs to liven up a bare wall. Or, if you're just looking to make your space more attractive, we can help you create a digital wallpaper.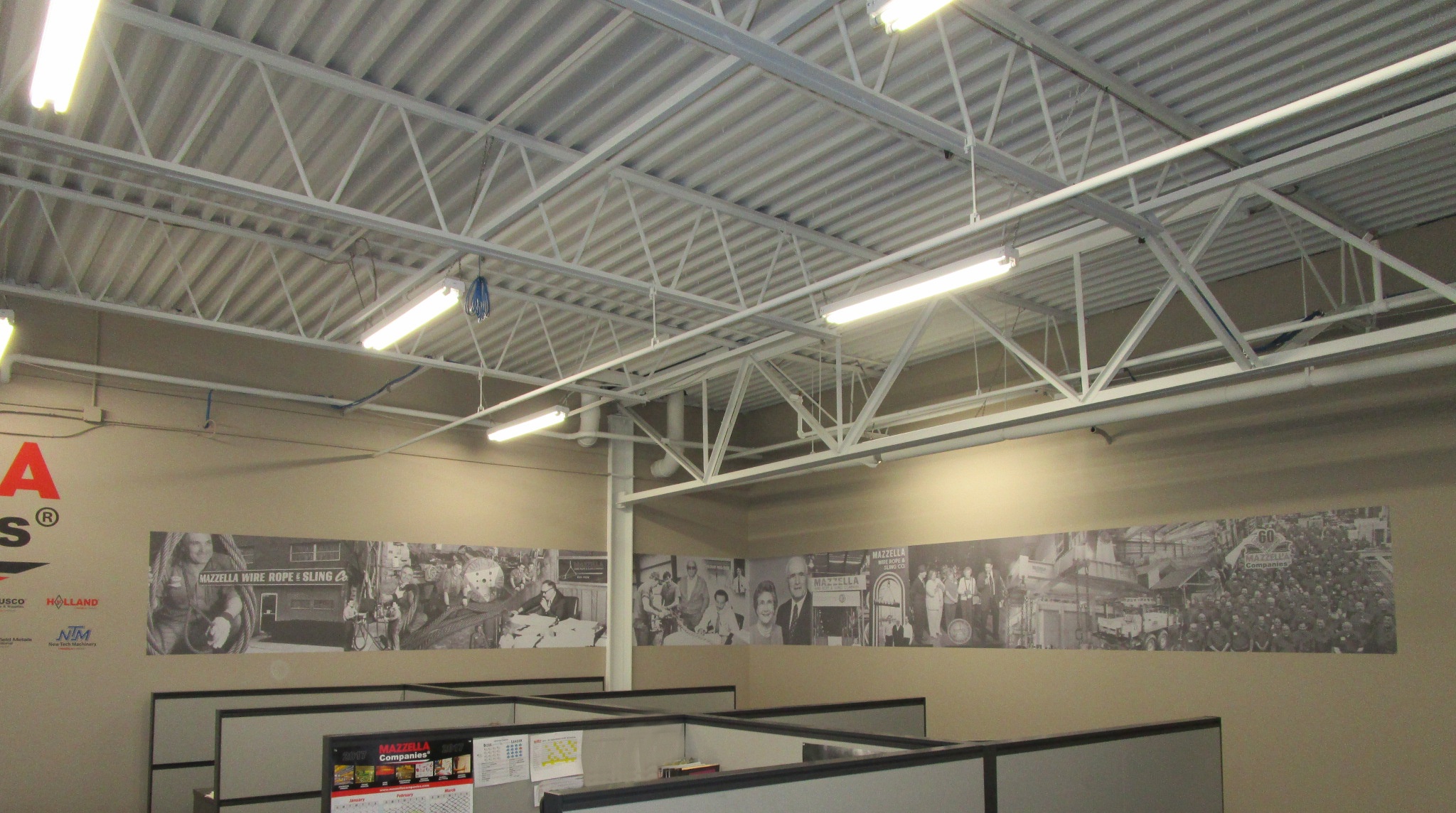 Installation also won't disrupt business operations. When you have a space repainted, furniture needs to be covered, there's drying time to consider and touch-ups to be made, plus there are paint fumes to contend with. But with wall murals, installation is quick and we are happy to come in after hours if you prefer.
Window Treatments
Another area to consider utilizing in order to bring a fresh look to your business are your glass and window spaces. Whether it's a glass storefront or office windows and doors inside your company, decorating them is easy and a great way to make a space look like new.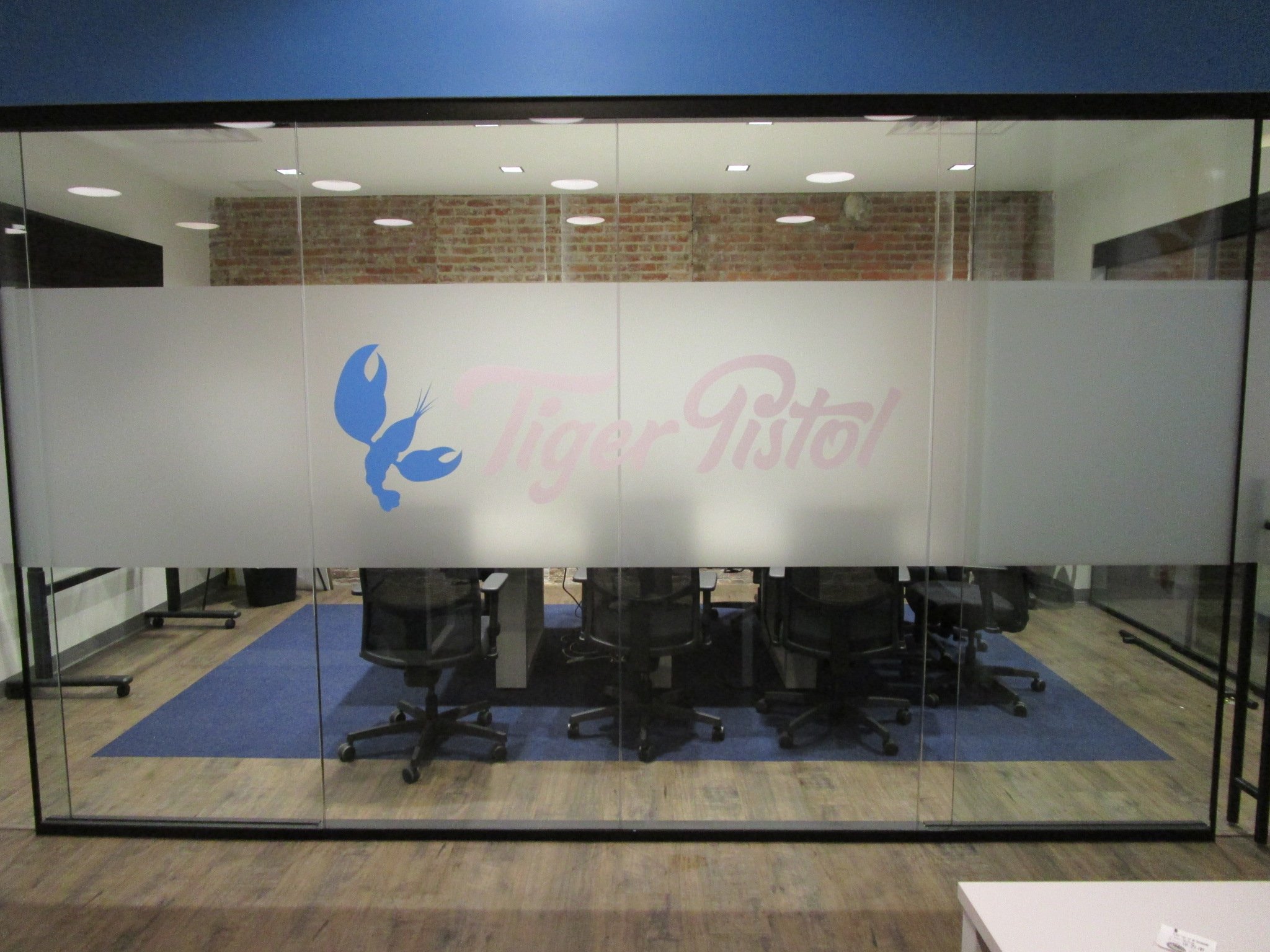 If you're looking to liven up the inside of your office, etched glass vinyl graphics are a great choice. They're affordable, plus they can provide privacy if needed, or just add some décor. There is a large selection of textures and colors we can put together to make it pop!
For exterior glass decorations, using vinyl films will ensure the application lasts and stands out to all who pass. We can do simple lettering if you're just looking to convey a message or special offer, or we can create a full-color window display to really showcase your brand. Plus installation is a snap and they're reusable!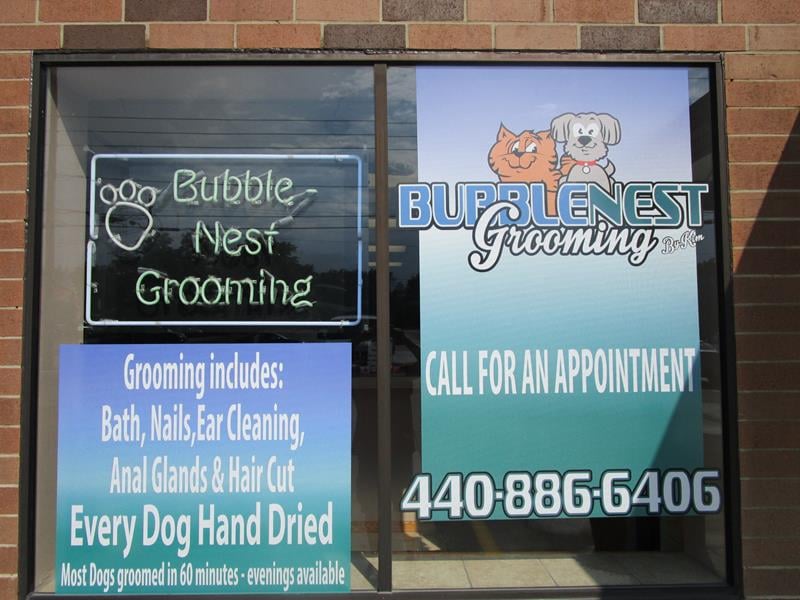 Additional Makeover Options
If your budget allows, some other options to consider are a new lobby sign, dimensional wall letters, directional signage, exterior business signs (like illuminated building signs, electronic message boards, monument signs, and post and panel signs). We at Epic Signs & Graphics are happy to work with your budget to give your business the update it deserves!