There is a reception or lobby area in just about every professional service business or retail company. Take a look at your reception or lobby area. If someone were to walk into your building right now, would they be able to tell what business is located there? Does your lobby brand your company? It is time to invest in lobby signs if you answered no to either of these questions. Strategic Wealth Partners recognized the utility of having a professional, custom lobby sign, so they contacted Epic Signs & Graphics.
A Little About Strategic Wealth Partners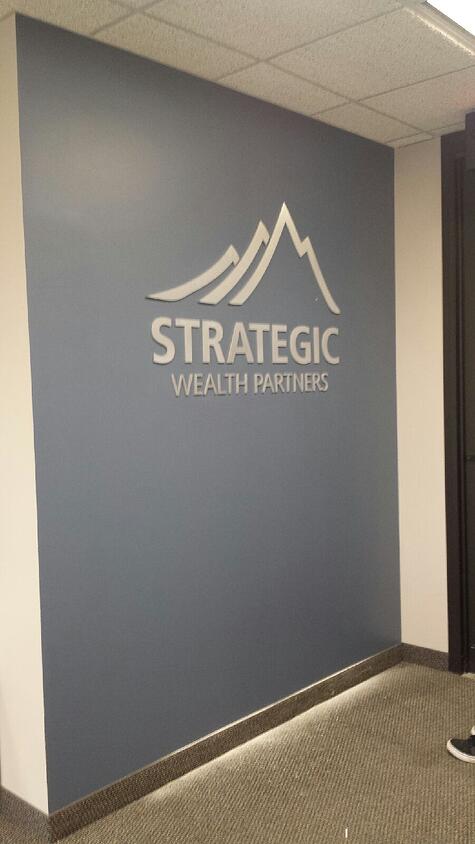 With their corporate headquarters on Rockside Road in Independence, Strategic Wealth Partners has offices across the United States. They specialize in wealth management strategies for entrepreneurs and business professionals. Throughout every stage in life, they help their clients make intelligent money decisions. Their team of financial experts helps consumers prepare for retirement, exit their business, and build their wealth.
When a company so integral to the financial success of local workers came to us for a lobby sign, we jumped right into action. Strategic Wealth Partners already had a logo and had a clear vision of what they wanted. With financial planning, it is important to project an image of stability. So, to make their lobby sign, we used metal. Specifically, we created 3D letters from metal. Independence OH businesses benefit from this material because it is one of the less expensive metals yet incredibly durable.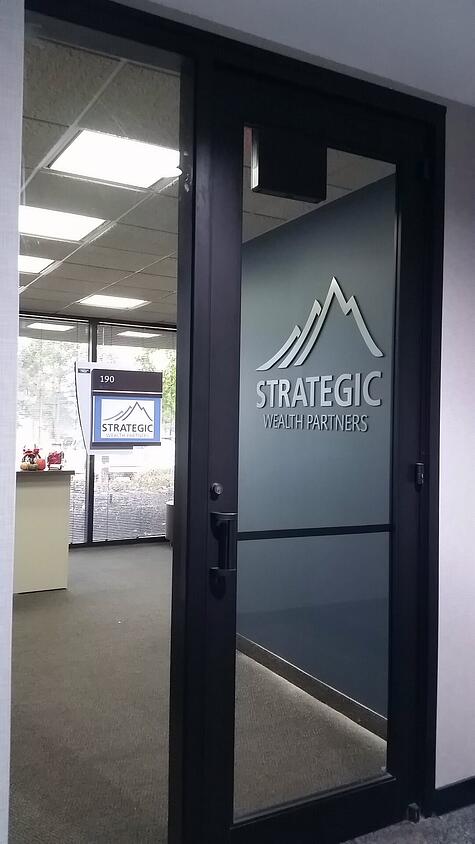 This dimensional letter lobby sign perfectly captured Strategic Wealth Partners' logo. For branding purposes, this was an important move. In the end, we exceeded their expectations with a sign that projected their values and professionalism!
What Lobby Signs Can Do for Your Company
When it comes to lobby signs, Independence OH businesses can benefit from this form of marketing in the following ways:
Brighten up Your Lobby – Beyond brushed aluminum signs, Epic Signs & Graphics also offers painted and stained wood lettering to brighten your lobby area. By using a material like wood, or even foam lettering made to look like wood, you accentuate the artwork in your lobby while advertising and branding your business.
Brand Your Business – Brand recognition is built by consistently using custom lettering and corporate logos in marketing campaigns. Clients will recognize your brand when you get lobby signs that match your letterhead, website, business cards, brochures, and other promotional materials. Lobby signs are a brand building marketing tool, since 95 percent of consumers remember graphics they see.
Wayfinding – Adding wall and door signs that direct customers is another great idea. These include exit and entry signs, signs that label personnel only areas, and restroom signs. A sign on conference room doors are a must in professional business offices. In addition, patients will avoid becoming too anxious when they enter a doctor's office that clearly tells them where to go.
These are just some of the many reasons why lobby signs are important for any business. If you are ready to increase the potential of your reception or lobby area or just want to learn more, contact Epic Signs & Graphics today for a free consultation.