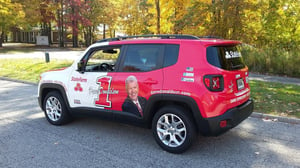 One of the most effective ways to customize your vehicle is with a vehicle wrap. This is because they preserve the beauty and integrity of the factory paint while temporarily changing the color of your car. The resale value of your vehicle is protected by this. Vinyl wraps are typically more affordable than a custom paint job. It is also simpler to repair and maintain wraps, since in the case of an accident, you can repair just small portions.
While many businesses choose to have wraps that have graphics and lettering, we here at Epic Signs & Graphics have noticed that an increasingly popular alternative is color change wraps. Cleveland motorists are realizing that this is a great way to update the appearance of their cars. Read on to learn more about this option.
How Do Color Change Wraps Compare to Paint Jobs?
Custom paint jobs are typically much more expensive than color change vehicle wraps in Cleveland. You must also consider that you have to remove the factory paint job when you repaint a car. The value of your vehicle can be affected by this. However, you can actually preserve and protect the factory paint for the next buyer when the color is changed with a vinyl wrap.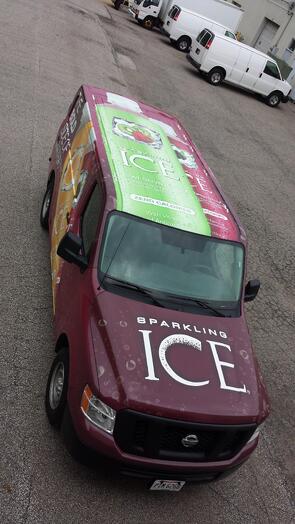 Vinyl is used for each of our car wraps. World renowned companies Avery and 3M are among the manufacturers that make our vinyl. The vinyl is specifically designed to be used on vehicles, and the manufacturers stand by their products with a warranty. We avoid using cheaper materials because they can actually damage the paint.
What Colors Are Available?
The short answer is every color imaginable. The long answer is a bit more involved. There are two ways to achieve various colors with wraps. Both have their benefits. The first way is to choose stock vinyl that is manufactured to be a specific color. These colors are typically more vibrant and less expensive. However, for your color choices, you are limited to what the manufacturer produces. Some popular colors are pearl white, matte white, matte black, metallic red, carbon fiber, and gunmetal gray.
The other option is to have any custom color you want printed on white vinyl using our state of the art wide format digital printer. This costs a little more, since it includes an extra step, but you will have a perfect match for whatever color you want.
Are Only Solid Colors Available?
Though solid colors are common for color change vehicle wraps for Cleveland, it is not required. We can create custom printed graphics or mix colors for your project. When businesses come to us, they often request color change wraps with information to promote their brand or specific products.
If you would like a color change wrap in the Cleveland area, give Epic Signs & Graphics a call for a free consultation. We will discuss how our wraps will help you turn the heads of up to 70,000 people per day for the next three to five years!