Wall and window graphics have become a staple for many businesses these days. Companies love the change in atmosphere that they provide and the simplicity with which they can be installed. The Chop Bar realized that they had a lot of prime space that they were underutilizing, so they contacted Epic Signs & Graphics for wall and window graphics for bars in Cleveland.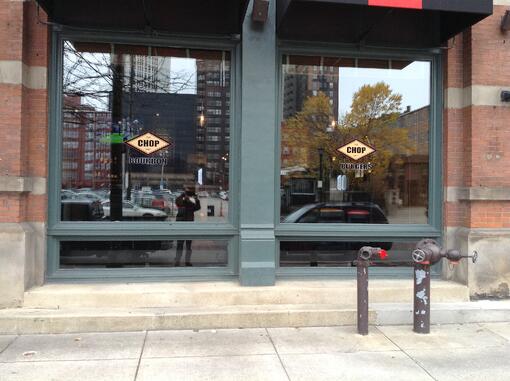 A Little About The Chop Bar
Located on West St. Clair Avenue in Cleveland, The Chop Bar, also known as Cleveland Chop, is one of the best steakhouses in the area. In fact, they were voted Best Steakhouse for 2014 by the Cleveland Hot List. The Chop Bar has also become the ideal place to catch the latest Cavs games or to cheer on the Browns as they battle for a playoff spot.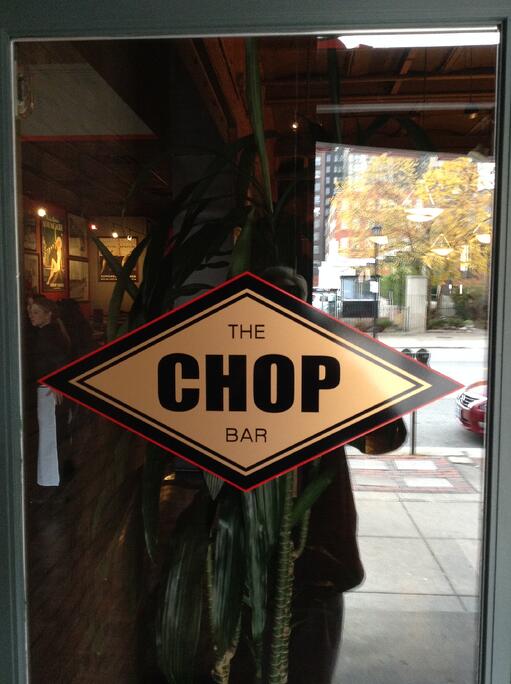 When such a great place for people to get together in the area came to us for wall graphics for bars in Cleveland, we were more than happy to help. The Chop Bar had some prime window space in a location that gets a lot of foot traffic. They wanted window graphics to promote their brand. For this part of the project, we put red vinyl on gold as well as black vinyl on gold, which we cut on the plotter. For the fine elegant white trim around the words "Bourbon," "Burgers," and "Beer," we printed and cut the words with our state of the art equipment.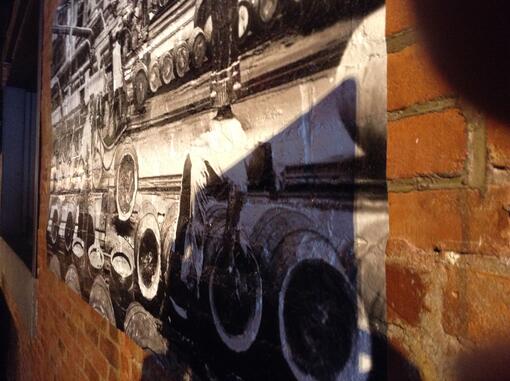 For the outstanding wall graphics, we used our cutting edge wide format digital printer to print the graphics right on vinyl. That was the easy part. The installation was a bit tricky. Using high intensity, targeted heat, we were able to apply the vinyl to the brick wall. The end result was a mural that looked like it was painted onto the wall.
What We Can Do for You
You should consider the array of benefits associated with wall murals for bars in Cleveland if you have been unsure about adding them to your enterprise. Marketing is perhaps the biggest reason to install graphics. Bland walls and window space do have their place. However, you can increase your brand awareness, promote specific products, and create the ambience you want with window and wall graphics.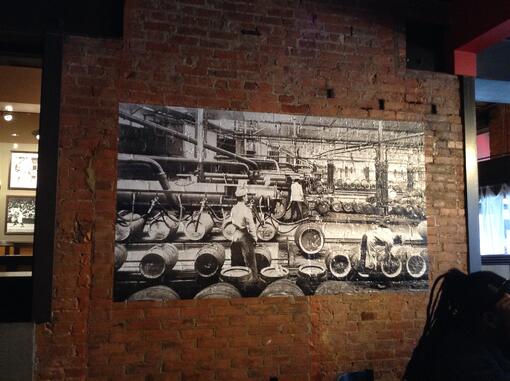 There are many versatile marketing uses for vinyl. In addition to lettering and decals, window perf is a popular option. Epic Signs & Graphics can take a perforated vinyl sheet and create a large advertising mural on your window panes. However, on the inside of the store, people can still see outside and sunlight can come in.
Don't forget floor graphics, too. With the increased use of smartphones, more people are looking down. With floor graphics, you can now get your message across at the new "eye level."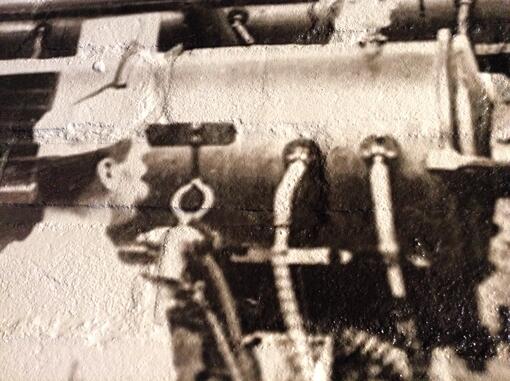 If we have piqued your interest, do not hesitate to contact us for more information. The first step of the process is sitting down with you for a free consultation to determine what works best for you and your budget. Call us today to learn more!