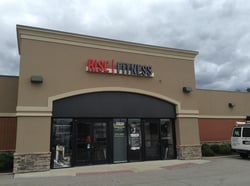 A key part of any marketing strategy is brand recognition. Not only does this include a uniform application of your logo on collateral including websites, business cards, and promotional products, it also applies to your custom outdoor business sign.
It's no secret that many national chains including grocery stores, restaurants and retailers already use channel letters as a highly effective means of solidifying and reinforcing their branding.
Even so, in some cases such as hospitals, schools or government buildings, implementing a national brand building program might not be at the forefront of the business model. However, helping your patients, customers or clients locate your office space is always a top priority. That is precisely why channel letter signs for Parma and Parma Heights, Ohio constructed by the experts at Epic Signs & Graphics are such a superb investment.
Not only can they help you "outshine the competition" and help drivers see you from the street level, our experts can help you select from a number of available designs.
Working for Your Business Night and Day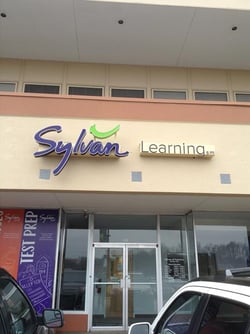 How many employees or even advertisements can you claim work to brand your company and steer customers towards your business both night and day? Sound like that could get expensive? We use energy-saving LED lights inside our illuminated channel letters to ensure your Cleveland business gets the kind of exposure you deserve even when the sun goes down.
Ohio's weather is highly varied depending on the time of year. Wouldn't it be nice to know that regardless of inclement weather, no amount of ice or snow would dim or damage your company sign? Never miss a sale again because shoppers are unable to find your location.
We have signs to accommodate every price point, so no matter your marketing budget we have a channel letter sign to fit. Some of the various illuminated varieties include:
Open Face Lit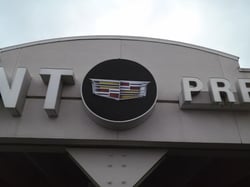 Businesses that are set on creating a unique visual experience would do well to consider our open face lit letters. These structures are built to reveal a string of neon lighting within the aluminum letters themselves. Electrical components are protected by sturdy letter fronts cast in acrylic. By opting for a clear face, the interiors neon tubing can effectively shine through regardless of the time of day.
Standard Front Lit
Imagine your typical strip mall. If you're lucky there won't be much in the way of direct competition. However, across the street or down just a block or two you could have a restaurant row all vying for the same Friday night supper crowd. Don't you want your business to be both noticeable and memorable in the minds of your future customers?
With the standard front lit option, internal tubing is protected by rust-resistant aluminum which illuminates a colored acrylic face ensuring the highest visibility.
Reverse Halo Lit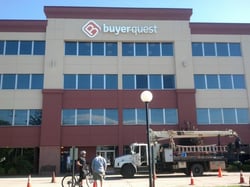 With this high class option, your lettering is lit from behind. This is where the sign gets its namesake as a "halo" effect beams from your entry wall or building exterior. Offsetting letters about two-inches from the surface makes them literally pop, and adds a 3D visibility to the look.
However, worry not if your Ohio-based customers prefer non-lit channel letters to advertise to their clientele. We can match your logo or branding with the absence of an illumination feature.
Now is the time to start laying the ground work and planning for the warm weather so you'll effectively market your business during 2016. If you have a new store opening in around the Cleveland area or are looking for a way to encourage more sales with your existing business, we hope you'll consider a channel letter sign from Epic Signs & Graphics. It's easy to get a quote!