Post and panel signs for industrial parks in Northeast OH are some of the most versatile signs available. These signs are portable or can remain stationary and be used inside or out. Dane Corporate Park recognized the utility of directional post and panel signs for their industrial park and contacted the experts at Epic Signs & Graphics for help.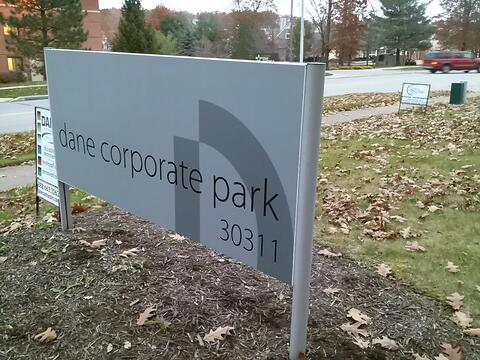 A Little About Dane Corporate Park
Located on Clemens Road in Westlake, Dane Corporate Park is the latest endeavor of Dane Contractors. For more than two decades, Dane Contractors has been serving the casualty loss restoration industry. In an effective and timely manner, Dane's professional team assists individuals and businesses with restoring their building to normalcy in the aftermath of a fire, a broken water line, or any other type of disaster.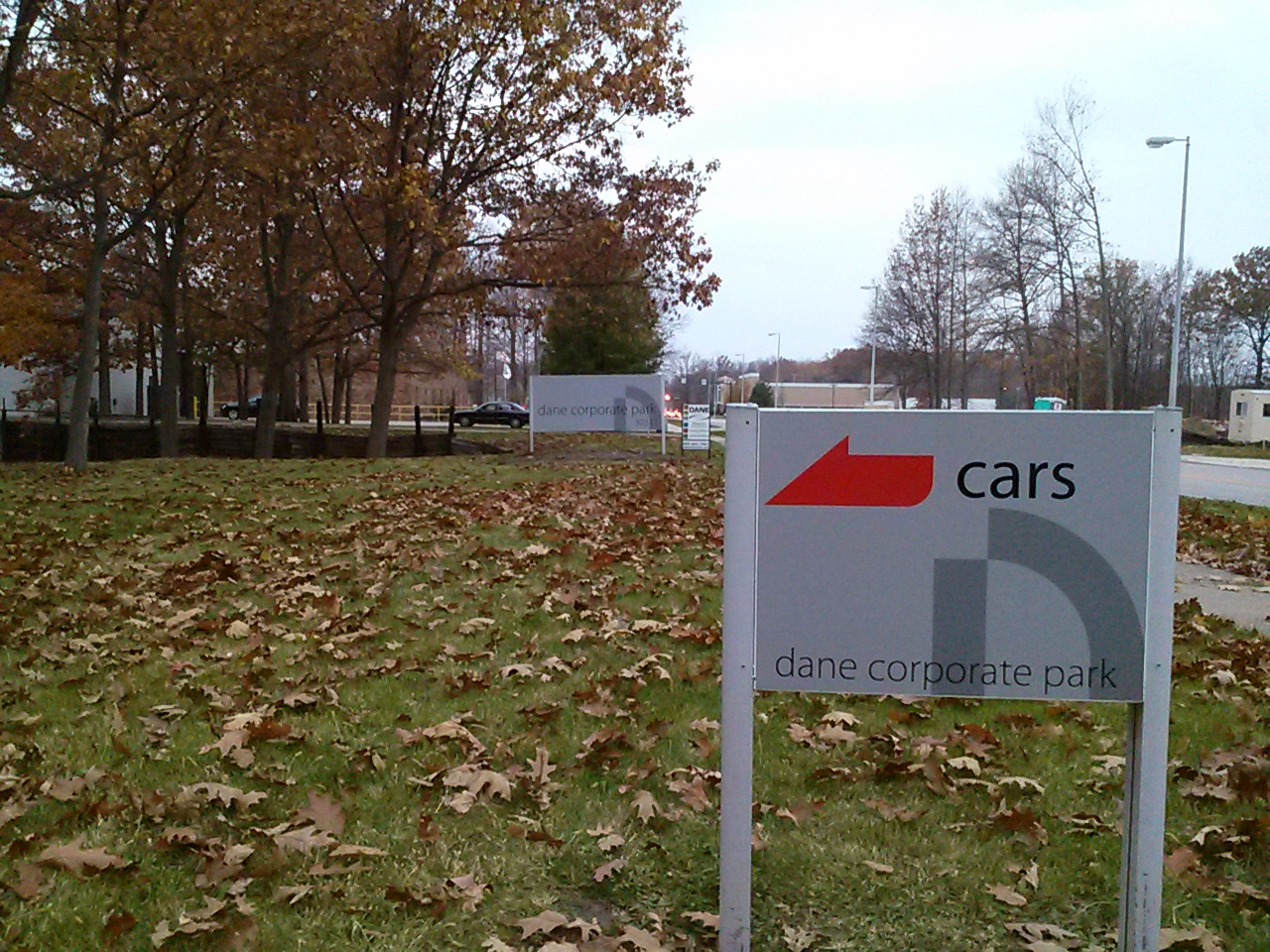 When a company that provides such a valuable service to our community came to us for directional signs for their new industrial park, we were more than happy to oblige. Dane not only wanted to let people know where their corporate park was located, but they also wanted to make it clear where cars and trucks should go on the property. To do this, we used stylish graphics on post and panel signs. These signs do a great job of attracting attention. The end result was another satisfied customer.
The Versatility of Post and Panel Signs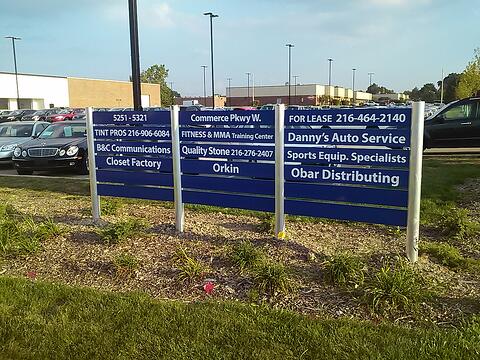 For businesses of all types, we have installed and designed post and panel signs. For these signs, there are several different looks and styles. Some of the popular features are:
Optional Illumination – With some models, there are interior illumination sources. With economical and long lasting LED lights, you can light your sign after dark. Or, if you prefer not to have the light source incorporated into the design, you can train the focus of landscape lighting in the direction of your post and panel sign.
Color Options – We can provide you with standard paint colors, or we can mix hues of paints to exactly match your logo. Also, to create exacting graphics and sharp colors that precisely match your company colors, we use our cutting edge wide format digital printer to print right onto the sign.
Designer Touches – Do you want specially designed posts that offer an air of class? Perhaps, ornate newel posts will work well with your branding? There is no need to just stick with a standard post when there are so many different designs to fit your needs. Just about any look can be accomplished with these exterior signs.
Both inside and outside of a building, there are many uses for post and panel wayfinding signs. Northeast OH businesses can also use them to announce their location in areas where they are not able to get a permit for a monument sign.
Give Epic Signs & Graphics a call today if you are interested in these popular commerical signs. During the initial consultation, we will look at your vision, goals, and budget and come up with a plan for signage that works best for your purposes.