Spring is a time for renewal and rebranding - and it is the perfect time to install new outdoor signs! With the warmer weather, installation is a breeze, and more eyes are outside, ready to take a look at your sign.
Should you change your sign when your business rebrands? For Yes-MLS, the answer was a definite yes. As a business, you never want your customers to have to guess what your business is called, so a clear and professional sign is the first thing you want to install. Rebranding is a great opportunity to reintroduce your business to your community, current customers and potential customers. A smart business will make sure that they lead with great visuals to make that all important first impression.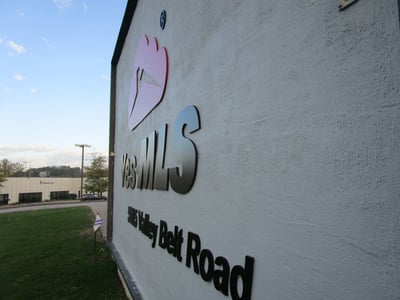 When Yes-MLS called us, they were looking for help with a rebranding effort. What they were after was a big impression, which calls for a big sign! Our experts started by removing the old letters, and cleaning up the area, ready for a shiny new sign to be installed.
To make a maximum impact, it was decided that a precise, clean sign of 1/2" thick routed acrylic would be ideal, painted in Yes-MLS's corporate colors. Using a CNC machine, we custom cut each element of the sign. This technique allows for maximum precision, customization, and durability, creating a sign that will catch attention and create a great first impression.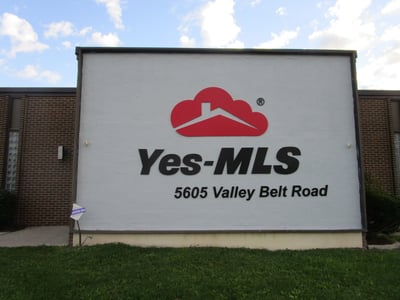 Once the sign was cut, our experts painted it with commercial outdoor grade paint, an extra durable formula that ensures that the colors will stay fresh for the long run. Then, the letters were fitted with metal studs on the back. This technique allows our expert installers to drill holes, set the elements with adhesive, and create a great looking sign!
Businesses looking to rebrand can talk to our experts and begin the exciting process of designing a whole new look for themselves.