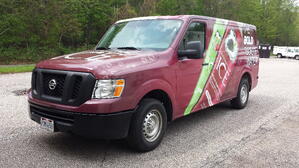 Whether you get it for your company or your hobby, vinyl vehicle wraps for Cleveland are a good way to show what you are passionate about. With new car wraps, you can start conversations, get new clients, and attract attention. Without the need for an expensive paint job, many car hobbyists have gone with full vehicle wraps to completely change the look of their cars. Car wraps are ideal for car enthusiasts, whether it is a full wrap to give the car a new look and protect it or a partial wrap with a cool looking design or flames.
Businesses Are the Big Winners with Vinyl Wraps and Graphics
Businesses are most likely to reap the benefits of vehicle wraps in Cleveland. You can use your car to begin a conversation with a potential client wherever you go. One terrific way to get the attention of those around you is by driving through the city and pulling up to a business meeting in an expertly wrapped vehicle advertising your enterprise.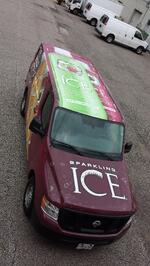 Advertising businesses is the number one use for vehicle wraps. Anywhere you drive with a wrapped car can lead to a connection that will win you more sales down the road or present you with a sales opportunity. For example, let's say you take your wrapped car for a Saturday afternoon drive to lunch. Your wrap may spur a conversation with another restaurant patron, and you may soon have a new client, or he may pass your name along to a friend who is in need of your product or service.
Any Enterprise Can Benefit from Vehicle Wraps
Vehicle wraps are beneficial to tradesmen. They can be used to advertise any business, including:
Florists
Plumbers
Electricians
Dry Cleaners
Karaoke Rentals
Exterminators
Chiropractors
Restaurants
Rental Companies
And so on
If the trailer of a tradesman is wrapped, then visibility is increased exponentially. Essentially, the main candidates for wraps are any business or individual who wants to promote themselves and what they do.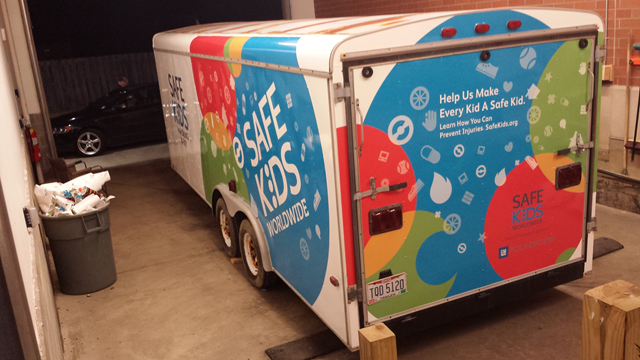 Some of our biggest clients are companies that offer delivery services. For example, when pizza delivery drivers are on the road in a fully wrapped vehicle, drivers will pay attention at a time when they are thinking about, "What should I have for dinner tonight?" It is hard to get such targeted advertising for so cheap. One local company even has their delivery car wrapped to look just like a delicious hamburger. When customers call in to order food, they often reference being influenced by the "burger car."
If you have read anything about vehicle wraps, you will know that they are referred to as rolling, or mobile, billboards. This is not just hyperbole. Vehicle wraps have graphics that are just as vibrant if not more so than billboards, except wraps are at eye level where people are looking, not up in the sky.
Epic Signs & Graphics has been creating top quality vehicle wraps for many years now. Contact us for a free consultation.