They say a picture is worth a thousand words. Imagine a life-sized picture that turns heads and brings more people to your business. The impact it will have on your business will be extraordinary. It will bring more customers to your business and give you a chance to improve your sales. You just need to know how to attract your customers and tell them what your business has to offer in the best ways. Wall murals can help you achieve all these for your business.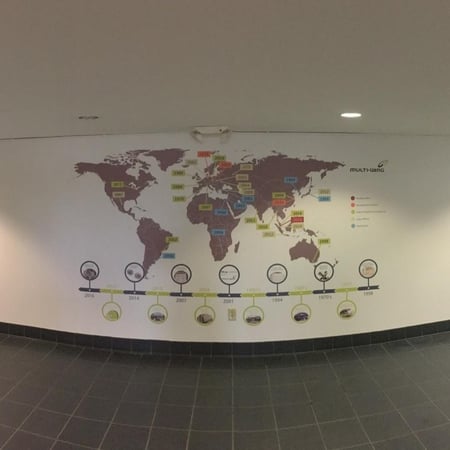 Not sure if you want to invest in a wall mural?
Benefits of Wall Murals
Read these benefits of wall murals and then decide whether you want them for your business or not.
1. They are Attractive
First things first, wall murals catch the attention of anyone and everyone looking at them. A wall mural is a giant-sized painting or picture that is surely going to turn heads. It is much more effective than simple graphics that tend to go unnoticed by onlookers. The extraordinary size of these pictures makes them eye-catching and everyone stops to look at the message that is being conveyed. Wall murals are highly striking and demand the attention of your existing and new customers.
2. They Help You Make a Statement
If you are bringing out something big and unique for your customers, then there is nothing better than using a wall mural. They are unique and make a very bold statement about your business offering. If created thoughtfully, wall murals will help your business leave a positive impression on viewers. Your customers will be able to identify with your business and will be attracted to check out the offering by visiting your store.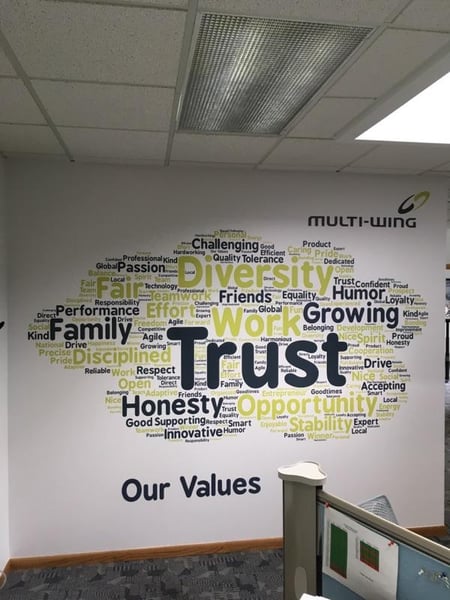 3. They Boost Revenues
Do you know that colors affect emotions and can play a part in driving sales?
There is nothing better than using a wall mural with attractive colors that invoke the right emotions in your customers. With bright, bold, and large images, more customers will be invited to check out what you are offering. They are more likely to make a purchase when you entice their emotions. Thus, if you have run out of advertising ideas and nothing seems to work for your business, then try wall murals and you will definitely boost your revenue.
4. They Work in Any Location
The effectiveness of wall murals is not just limited to the sales floor walls. You can use these to portray a positive image of your business anywhere. From your business lobby to a conference room or even a dull corridor, a wall mural can bring life to any space and any event. It jazzes up your business space and brings positive results for your business.
Get Your Wall Murals from Epic Signs & Graphics
If you need help with planning, designing, and need high-quality images for your wall murals, get in touch with the experts at Epic Signs & Graphics. We are experts in creating eye-catching and head-turning wall murals that will help you boost your revenues.