There are a variety of reasons why a business may need new signage inside and outside of their building. When a company relocates, rebrands, or changes its name, it is necessary to update all of the signage. Darling / Duffy Legal Services recognized this and called Epic Signs & Graphics when they needed new suite signs for Northeast OH.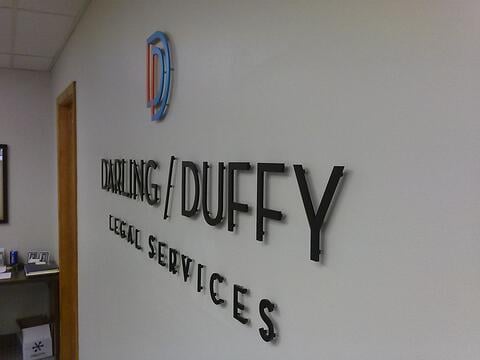 Information About Darling / Duffy Legal Services
Darling / Duffy Legal Services is located on Lorain Road in North Olmsted. They provide trusted and inexpensive legal services to both businesses and individuals. They deliver practical solutions and individual guidance by taking sensible and honest approaches to their clients' diverse legal needs. They have team members that practice in an array of legal disciplines.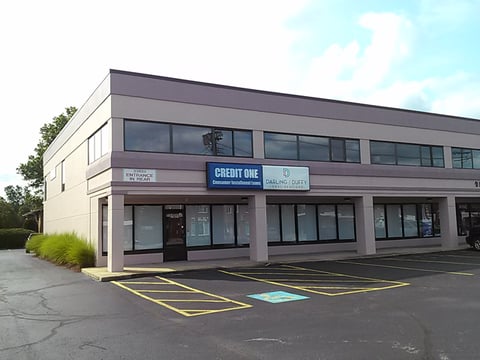 Previously known as "John Duffy & Associates," a name change was in order when Brian Darling became a partner. New signs with the new name were also needed. We were more than happy to help such an upstanding business in our community. They needed directory inserts, suite signs, cabinet signs, and law firm lobby signs for Northeast OH.
Our aim was to keep the signs professional and distinguished while still catching the attention of passersby. To help with Darling / Duffy's branding, we perfectly replicated their logo on all of the signs. They are located in a strip mall where most of the other businesses have signs with dark backgrounds, so to stand out, we used a white background for the directory inserts for Northeast Ohio.
In the end, this client was very happy with the work we did for them.
Keep Your Signage Fresh
Having no identifiable directory, lobby, or suite signs can mean death for a professional company located inside of a building complex, strip mall, or large office building. Epic Signs & Graphics offers both custom and standard signs. If you are working on a tight budget, standard office signs may be your best option. However, if you can spend a bit more, we can:
Outfit the outside or inside of your building with attractive cabinet signage
With lettering and images, clearly mark your restroom areas
Match your promotional materials with custom colorized signs
Based on your complex's or buildings codes, make exact designs
Add Braille to any signage
Build your brand by adding corporate logos to all of your signs
Upon arriving at accounting or CPA businesses, dental or medical offices, and law firms, many clients are a bit anxious. These examinations, procedures, or meetings can be stressful. If you do not have the appropriate signage to help them get to where they need to go, the experience can become even more trying. Plus, you will avoid late clients, which can set your schedule back or cause you to have to reschedule.
Epic Signs & Graphics has experience designing, fabricating, and installing signage for every aspect of a business. We understand the needs of our customers and pride ourselves on always making them happy. To learn how we can help you, contact us today!