When businesses or individuals need help with mechanical issues with their building or home, where do look for a contractor? You may assume the Internet is their first stop, and that is becoming an increasingly common option. Friends and family are also often good sources for advice. However, most people turn to a name they already know and trust. One way to get your name in front of more people and build brand recognition and trust is with spot graphics for Cleveland contractors.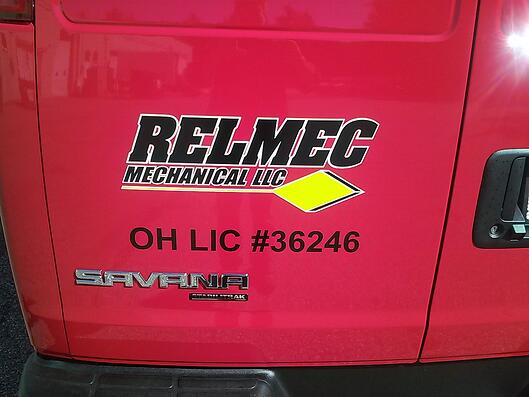 Relmec Mechanical realized they could increase their brand awareness with vehicle graphics, so they called the experts at Epic Signs & Graphics to work on their fleet.
About Relmec Mechanical
From their headquarters on Hamilton Avenue in Cleveland, Relmec Mechanical, LLC is a full service mechanical contracting firm. They provide service and commercial clients with repair and installation services of fire protection, HVAC, process piping, and plumbing systems. They have been in business for half a decade and employ more than 75 full time workers.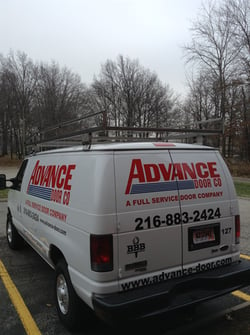 When a local business that provides such valuable services to the community came to us for vehicle graphics for Cleveland contractors, we jumped into action. After meeting with Relmec, we discovered they just wanted their basic logo on the sides and back of their fleet of more than 50 vehicles. The trick was working with their schedule to coordinate installation.
Fortunately, Epic Signs & Graphics has a time tested process that works great for busy fleets that cannot afford to have their vehicles tied up for long periods of time. Once we planned and coordinated with Relmec how we would install the graphics, it took no time at all. There were no delays, and the client was impressed with the job we did.
Your Fleet Needs Van Graphics
Full vehicle wraps are all the rage these days, but these can be cost prohibitive for a lot of companies, especially if you have a fleet of 50 vans. To get the attention of fellow drivers and pedestrians, you do not always need wraps. You can use engaging, custom spot graphics if you have a solid colored van. This is what Relmec chose for their vans to advertise their company.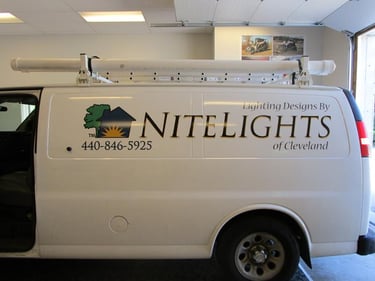 Thanks to the simplicity of the design, Relmec's name really sticks out. This is crucial, since the average person will have about three seconds to look at your graphics. To help passersby read your message in a hurry, it is important that you only include pertinent information on your vehicle. Our graphics creation process is guided by these principles.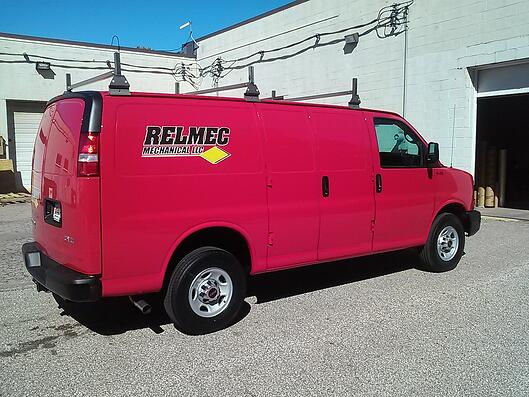 Relmec wanted to keep it incredibly simple. We generally recommend also including contact information, such as your web address or phone number. However, in this day in age, you can get away with just including your company name, and people can Google your information.
Thanks to our state of the art materials and cutting edge wide format digital printers, we can recreate just about any graphics you can imagine on your contractor van. Contact Epic Signs & Graphics today if you are ready to boost your branding with affordable and effective spot graphics.