Cleveland business investing is going strong and it is evident with all the construction work and businesses opening around town. If you are in the planning stages of a business move or a new start up, give us a call about business signs. You need to ask yourself, how can you garner the attention you want with so many other businesses vying for the same customers you are? With building signs, lobby signs, window decals, banners, and even office signs, you can differentiate yourself and stand out in the crowd with all these types of signs.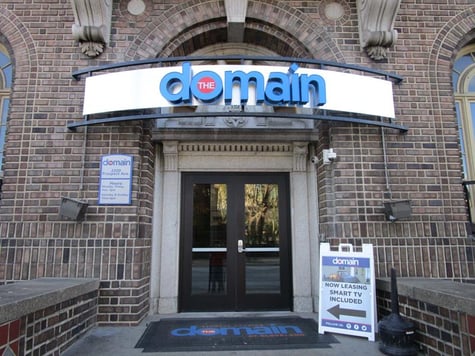 Why Update Your Business Signs?
The obvious reason to have a good sign program is so that potential customers can see where you are and what you are about. A sign tells a lot about a company in various ways. An old sign that has not been updated for a couple decades and with lights not working, it will indicate a tired old organization unable to keep up. A new monument sign with updated LED bright lights and fresh new full color graphics or dimensional lettering will convey an energized company that is ready to do business.
Some of our more popular sign projects around Cleveland recently include:
Interior office and lobby signs – Upon entry of your business, customers will be wowed with a classy lobby sign that reflects your culture and style. Brushed aluminum letters or a panel with letters applied provides a memorable si

gn. The office signs can then be tied in with the same style to carry the theme through the offices.
Exterior business signs – There are lots of options to accmplish a look that fits your budget. Signs mounted flat on the building against a wall are known as one sided cabinet signs, They can be illuminated and is generally the lowest cost option. Channel letters are the individual letters mounted to the building. If the logo design lends itself, those can also be fabricated into a channel type cabinet as well. Finally, monument signs are the ones that are out front as stand alone signs made with metal or stone or both.
Interior wall murals and decals – We produce wall murals of all sizes. We can print any image with our wide format printer and apply to full size walls. We also have various material options available. We cam also create wall decals that can be shaped to fit the contour of product shapes or even people. We can also apply vinyl lettering to walls that say interesting quotes. The options are limitless!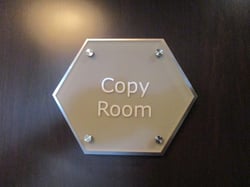 Planning for signs does not need to be a complicated process. Give Epic SIgns & Graphics a call and we will help with every step of the

way.

Wether that is design or city permitting we provide solutions that meet your needs. We would be happy to show you material samples and also show you examples through many of a picture samples to see.
Do not delay as sign projects do take some time to develop. The process usually takes time for getting a consencus from a company committee, city approval if an exterior sign, creating design samples, estimating, fabrication, and finally installation. So don't delay, give us a call early in the process.