It's always interesting to see how much time, effort and creativity my customers put into marketing their businesses. All business owners know that marketing is the lifeblood of their companies whether they own or manage auto dealerships, property management firms, health care offices, barber shops, boutiques or completely different Cleveland-area businesses.
The problem – even the savviest Cleveland business owners often miss one of the most obvious marketing opportunities available. Indoor signage.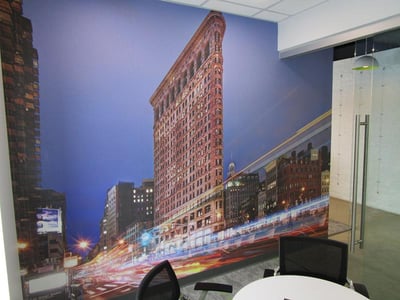 It's easy to forget that your office signs reinforces all of the marketing and branding you spend many hours and dollars to develop.
As a business owner myself I understand how vital it is to analyze your marketing. Your investment in top-flight advertisements, promotions and branding are wasted if your business doesn't live up to the initial promises.
That's why we spend the time talking to our customers, sketching out ideas and ensuring that office signs we design and fabricate for them not only matches their marketing and branding but also enhances their image.
Think of the different businesses you frequent.
When you enter a doctor's office you don't expect – and probably don't want – to see signs with neon, bold colors or unusual fonts. You want to see sophisticate, classic lettering and logos behind the reception desk and throughout the offices. You may see 3d lettering perhaps done in a brush satin aluminum finish.
You probably also want to see other interior enhancements – perhaps such as frosted windows – that ensure privacy.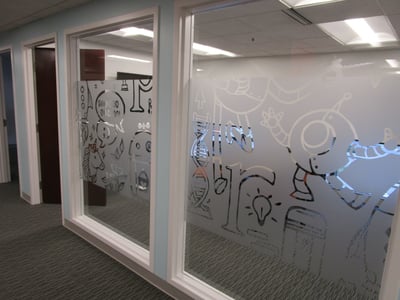 But if you saw classic, understated or old pictures at a hot new boutique, you'd be disappointed. That's where you want to see trendy new wall signs. It indicates that the boutique and hair designer understands and embraces the latest trends. We can design custom signs made with various metals and acrylics.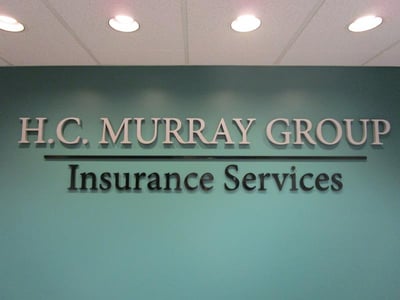 My best advice to customers is to pursue your marketing and branding as if it's the lifeblood of your company. It is. And that's why you owe it to yourself to make sure your interior signage continues and builds upon your marketing and branding foundation.
That's where we come in. We consult with our clients about their businesses, their philosophies, and the images they want to convey. Then we partner with our clients to develop the most appropriate, effective signage available that suits their budgets.
You spend a lot of time developing your marketing and branding. Complete the message with interior signage that work for you.