If someone from outside of the Cleveland area were to be looking for services your business offers, would they be able to locate you quickly and easily? If your answer is, "maybe" or "I don't know," it's time to take a look at how your business stands out amongst your competitors. Here are some ways you can increase your business' visibility.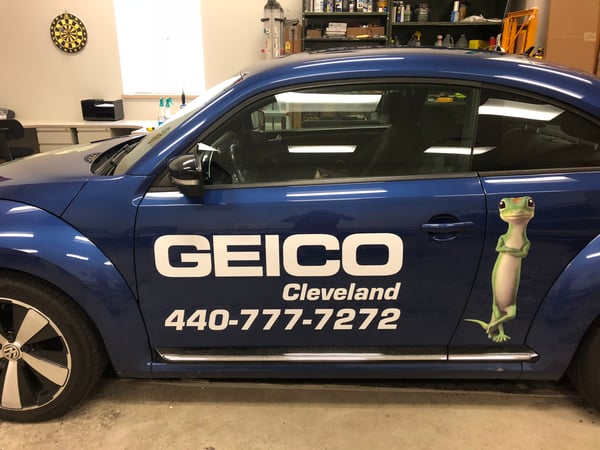 The mighty Google
If you're not on Google's radar, chances are that you're not on anyone's radar. Make sure your business listing with Google is complete, with the correct address, information, and hours. Once you've verified your data with Google, it's time to tackle third-party sites, such as Yelp and TripAdvisor.
If you've not already claimed your third-party listing profiles online, you need to make sure that you do, and then review the existing profile to ensure that the information listed is accurate and complete. Google uses third-party sites to determine the importance of your business and rewards businesses by placing them higher in search results. Make sure you check to see that your business is listed on Google Maps as well and be sure to verify and correct any information there to increase your business visibility online.
Lastly, make sure your business information is complete on Facebook, and take the time to create a page to interact with customers; those small businesses who post to their Facebook pages multiple times per week see a higher ranking in Google search results.
Don't forget the physicality
In this day and age, making sure your business is visible online is extremely important, but don't neglect your business' physical presence. Business signs still reigns supreme today, and having exterior signs and graphics that convey your business' message and catch the eye of the consumer is equally as important as your digital presence.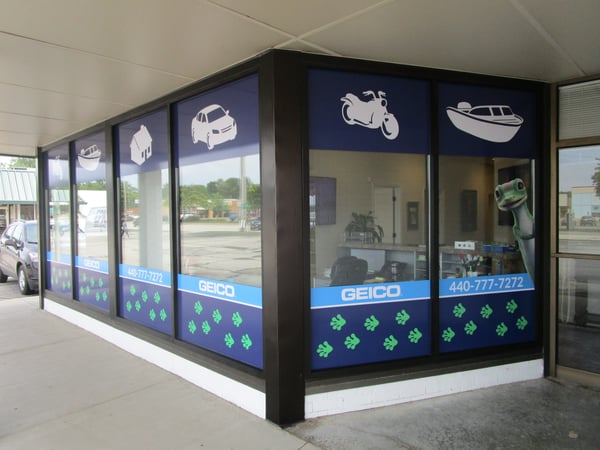 GEICO Cleveland recently contacted us to help them increase their visibility in and around the city. With the GEICO Gecko both a people person and ambassador for excellent customer service and money-saving insurance quotes, it was a no-brainer to use the iconic figure in the vehicle graphics and window signs we created for them. With GEICO's specialty being car insurance, we started by wrapping two vehicles so that the adorable Gecko could visibly promote the company while driving around town. GEICO Cleveland's office now pops with the custom window graphics design we installed, drawing attention to the insurance company with the Gecko prominently featured.
If your business' visibility needs a boost, don't hesitate to call us! We've got a design team ready to work with you to create visual messaging that speaks to your customers and will keep you ahead of the competition.