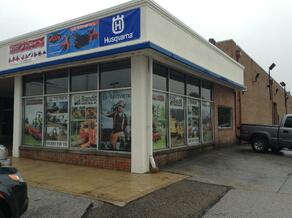 You can meet and even exceed your sales goals and increase client traffic with the assistance of effective outdoor signs. Cleveland businesses, large and small, can benefit from eye catching and effective outdoor promotional campaigns and permanent exterior signs showing customers where you are located. Below we will detail some of the more popular types of exterior signs offered by Epic Signs & Graphics.
Window Vinyl Graphics

Vinyl is currently one of the most sought after materials in sign making. This is due to its versatility. With very little notice, we can create vinyl decals that affix to just about any surface. They are easy to install, use, and reuse for annual sales or special events. Plus, they are designed to be fade resistant and to last for years.
Monument Signs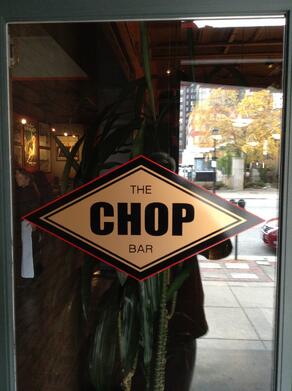 Of all signage types, these are perhaps the most recognizable. The most common types are sandblasted, routed letter, and concrete, metal, & foam monument signs. High density urethane foam is one of the materials often found in monument signs today. This is because it is incredibly durable and can be made to look like many other materials, such as stucco, brick, wood, or stone, without the vulnerabilities of these other materials.
Dimensional Building Letters
When you are looking for outdoor signs, Cleveland businesses will be hard pressed to find signs that can handle inclement weather better than dimensional building letters. These signs utilize a variety of different materials to stick out from your storefront to catch the attention of pedestrians as they walk down the sidewalk.
Commercial and Construction Site Signs
This is an umbrella category that includes an array of other signage types, such as safety signs, warning signs, and ADA compliance signs. Often times, these signs are required by law. We understand the laws in the Cleveland area and can help you with the exterior signage you need to make sure you are up to code.
Metal Plaques
If you want something that is long lasting, heavy duty, and distinguished, metal plaques are for you. You can memorialize, dedicate, inform and educate, and commemorate with metal plaques. Bronze, brass, baked enamel, and aluminum are often used to make the plaques. And, they can be custom etched with your message.
LED Message Boards
Also known as electronic message signs and electronic message centers, LED message boards are hot items these days. You can easily change the message you broadcast to your clientele as well as keep a storage bank of your most used messages. This is a great way to share essential information that changes often.
Channel Letters
Last but definitely not least are channel letters. This is the most popular way to display your company's name directly on the exterior of your building. Available in both illuminated and non-illuminated varieties, channel letters are made from durable extruded aluminum shaped to match your company's typeface to allow for consistent branding.
If you are unsure about what type of outdoor signage you need or if you are certain you want the best commercial sign company in Cleveland to do the work for you, contact Epic Signs & Graphics today!