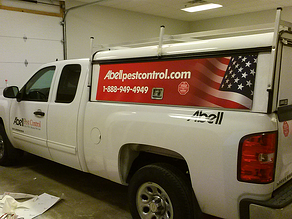 There are a lot of sites online that will create custom vehicle wraps for you based on your design. They say that you can easily install the wrap yourself once it arrives in the mail. From the number of calls we have gotten from panicked business owners, this is not the case. So, Abell Pest Control did the smart thing when they got their vehicle wrap, they called the pros at Epic Signs & Graphics to install them.
A Little about Abell Pest Control
Dedicated to providing professional, courteous, and effective service in pest management, Abell Pest Control is a family owned company based in Canada. This is their 90th year of providing North America with quality pest control. With branch offices across Canada and in Michigan and Ohio, Abell has grown to be a company with many hundreds of employees.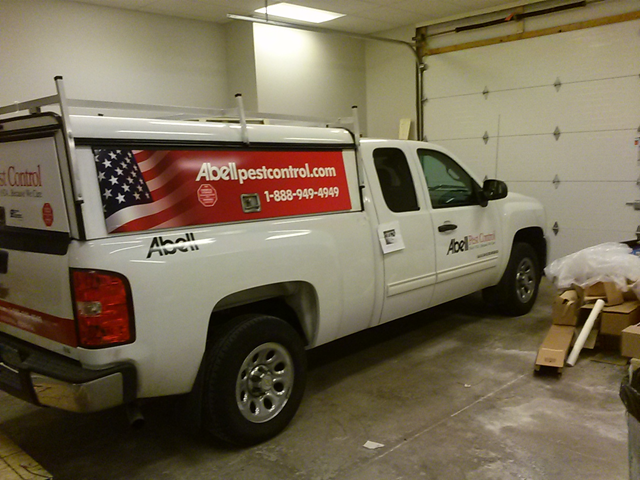 Epic Signs & Graphics jumps at the chance to help businesses that have been so successful at providing services for our area. So, when Abell Pest Control called us for our expert installation services, we were there in a jiffy to get the job done. Our turnover time on these vehicle graphics were less than a day. This allowed Abell to get their truck (and new moving billboard) back on the road and back to work immediately.
Why You Should Go with the Experts
Abell Pest Control did the right thing by having their wholesale vehicle wraps and graphics delivered directly to Epic Signs & Graphics for installation. All too often, we see businesses fall into the trap of believing the online websites and thinking they can do it themselves. It takes a high degree of skill to fit the vehicle wraps to the contours of your vehicles.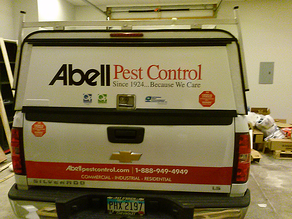 Having trained and certified installers is the last and key element for making sure your vehicle graphics look their best. For a professional installation, you can bring your vehicle to our location in Parma Heights, or we can send our installers to your location anywhere in the Greater Cleveland area.
We are also willing to work directly with wholesale sign companies to provide the installation piece of the vehicle wrap process. We can make sure that your client gets exactly what they expected on the first go around.
We Also Do More than Installation
There are many fine online wholesale vehicle graphics and wrap providers, and we understand their allure and are more than happy to install the wraps they produce. Of course, when it comes to designing and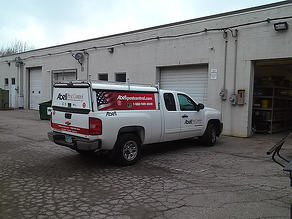 printing vehicle wraps, we are not too shabby at it either. As a full service commercial sign company, we are adept at every step of the process. We have created some of the best vehicle wraps for Cleveland OH.
Vehicle wraps provide unrivalled exposure for your company and are an important tool for building brand awareness for any business that has a fleet on the road. As Abell Pest Control found out, we can quickly and expertly install vehicle wraps for your company trucks. Call for a free consultation or click below to request a quote!