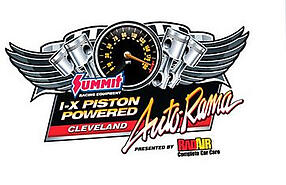 The Summit Racing Equipment I-X Piston Powered Auto-Rama in Cleveland is a superb opportunity for area businesses to attract new customers. But, as with most trade shows and events, it can be difficult for exhibitors and vendors to stand out and attract attention from the hoard of people. This is where A-frame signs, pop-up tents, and banners from Epic Signs & Graphics can help.
What Is the I-X Piston Powered Auto-Rama?
The I-X Piston Powered Auto-Rama is held each year. New will be an auction to benefit child related charities, pedal tractor puller competitions for kids three to eleven years old, Cleveland Browns Backers busses, Genuine Hotrod Hardware pedal car challenge, and a hot rod asylum packed with muscle cars and nostalgic rides.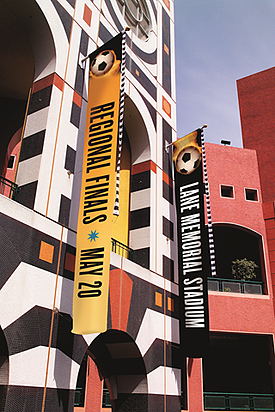 And, as always, there will be bike builders, airplane showcases, car clubs, thunder row, awards, and plenty of fun for kids. The event is held at the International Exposition Center. Last year, there were over 35,000 visitors from all over the region, and the turnout is expected to be even bigger this year. For vendors, you could not ask for a better event. The vendor fees start at a fairly inexpensive $500.
How to Prepare for the Auto-Rama
The low vendor fee is a blessing and a curse. With the low fee, that means the event will be packed with exhibitors. On the plus side, you will have more money to spend on your displays, so you can attract the attention of passersby. Our customers have found that top quality exhibits pay for themselves. We strongly recommend the following vendor and exhibitor signs for the I-X Piston Powered Auto-Rama in Cleveland:
A-frame signs – These are excellent items for getting event goers to pay attention to your booth. In crowded areas, the sign may be an obstacle. This will make it unavoidable for gear heads to take notice and momentarily pause to read about what you are offering. Plus, with our colors that really pop, traffic will be directed to your booth.
Pop-up tents – This is one of our best-selling trade show items. Also known as pop-up canopies, these are designed for creating an attractive trade show display quickly and simply. The smaller pop-up tents can be set up within a matter of minutes. The larger ones take a little bit more time. The canopies are made with polyester sidewalls, a durable aluminum frame, and water and fire resistant coverings.
Banners – Included in our selection of trade show banners are hanging banners, retractable banners, and banner stands. At the Auto-Rama, you can garner the attention you seek for your products with the crisp graphics we have to offer. The best part about banners is that they are portable, easy to put together, and lightweight. They are ideal if you need to travel great distances to a trade show.
We can personalize any signs and banners for the I-X Piston Powered Auto-Rama in Cleveland, OH. Give us a call to find out how we can help prepare you or click below for a free quote!