When you think of wall murals, what's the first thing that comes to mind? Many people would respond with hiring an artist, messy paint and tools, in addition to an area that's unusable for the duration of the project. Thanks to technology, however, installing a wall mural has never been easier. Let's take a look at why a mural is the right choice for your business.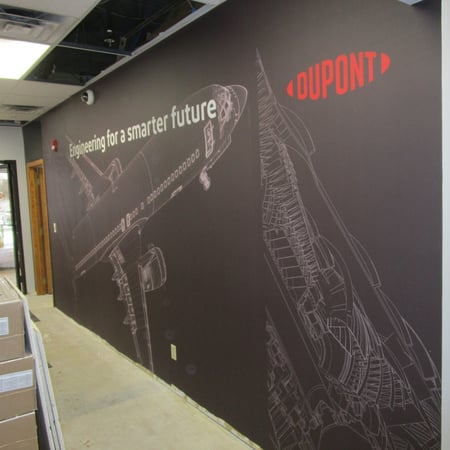 1. Affordability
Murals are an affordable way to change the look of a room dramatically. Rather than filling a room with furniture or cubicles, consider installing a full-color wall mural to change the feel of the room and make a significant change for a small cost.
2. Easy to maintain
Wall paper can be difficult to maintain. Instead of worrying about fading or collecting dust, digitally printed murals are easy to wipe down without worry; you can opt for lamination if you feel your wall mural needs extra protection, but it's not always necessary.
3. Damage-free
If you've ever had a sign or 3D graphics installed, you know that the holes are pretty standard for application. With printed murals, there's no need for drilling holes or hanging hardware in your walls before installation. When you decide to change the look again, you won't be tasked with filling, sanding, and painting holes to bring your wall back to a blank canvas -- wall murals are pretty easy to remove and won't leave your wall pockmarked.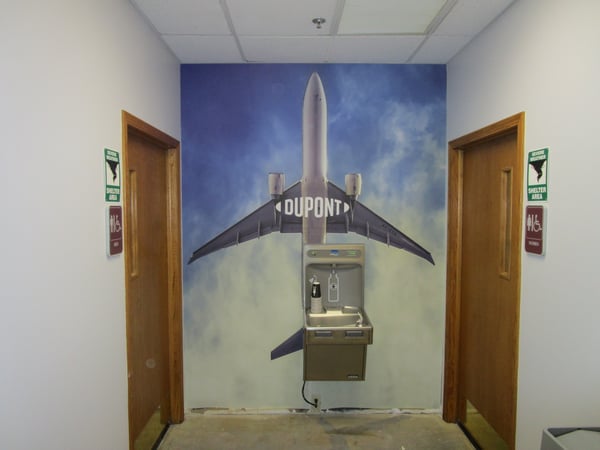 4. Creates a focal point
Many companies use murals to carry their company mission and philosophy through the workplace. Or maybe they just want have a diversion. Because wall murals tend to become the focal point of the room in which they're installed. Reinforce company values or strategy -- or several throughout your building -- representative of your overall mission.
DuPont Vespal, located in Valley View, recently commissioned us to install a couple murals. Their murals were digitally printed in full-color and printed with high-quality digital wide format printers on 50-inch panels. The resulting artwork was then applied to the wall from top to bottom, creating a bold visual, sure to catch the eyes of everyone who passes.
Now that you know that a mural is the right choice for your business call us today to get started. Our designers will work with you to create a stunning design within your budget.