Though the stay-at-home orders have lifted in most of the country, many people are still choosing to work, and primarily stay, at home in order to keep some distance between themselves and others. They are also continuing to skip the in-store experience when possible. For many businesses, this has resulted in a huge rise in home deliveries and services. Whether it be groceries, health care, office supplies or dinner, the delivery industry is booming and what better way to highlight your business' delivery options than with custom wraps for your fleet.

The Marketing Benefits of Fleet Wraps
An essential part of any business is your company's branding and marketing, and if your team is out driving around, it's worth exploring custom wraps for your fleet. It's a great way to get your brand seen due to its high mobility, resulting in thousands of impressions--on average, 70,000 in one day! In fact, Nielsen reported that 46% of people who view fleet wraps then jump online to learn more.
If designed right, they can make your vehicles stand out in a crowd. Seeing your wraps will remind fellow drivers they need your services and call! It's also flexible (can work on any vehicle), adjustable (can be designed to make a variety of types of vehicles match), budget friendly and easily removable if your messaging changes. It's the best marketing bang for your buck!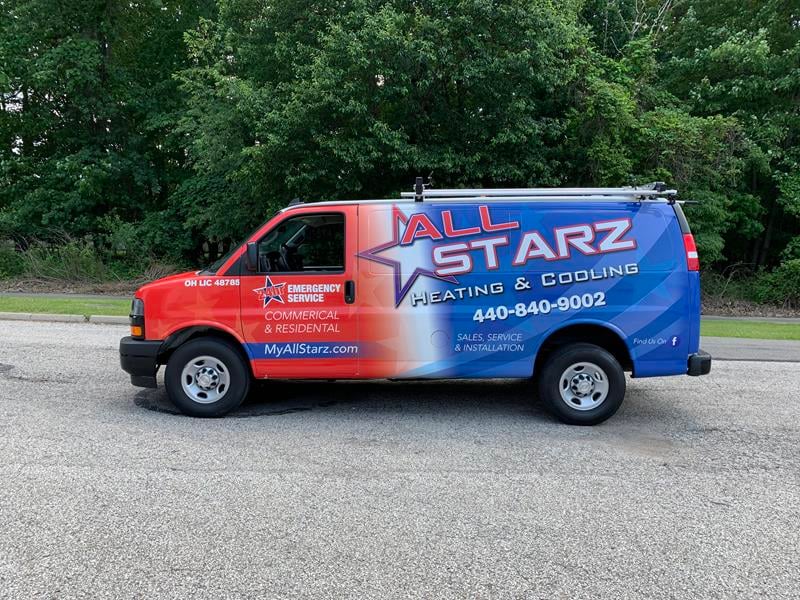 Ways to Get Noticed
So how do you create a wrap that will get your brand noticed? Putting your logo and contact information on your fleet is the critical starting point, but there's so much more you can do beyond that:
Adding a variety of bright colors to your fleet will make people stop and look

Eye-catching artwork and logo treatments can help people unfamiliar with your business take notice

Thought provoking or funny sayings can brighten the day of people around you (though you want to keep it brief to ensure readability)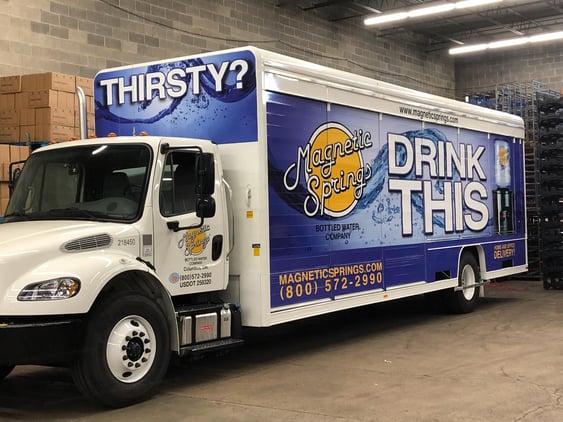 Epic Signs & Graphics Has Got You Covered
We are experts at designing and producing custom commercial wraps for delivery fleets. Whether it's a full car wrap or a partial, we have multiple options to make it an affordable marketing option for your company. We can help you from design concepts through to completion, all the while protecting your vehicles by using premium film and laminates. Give us a call to talk it through (the initial consultation is free!).