Window graphics can solve problems besides providing a way to advertise. Interior office windows can be decorated for the enjoyment of employees and clients while also providing privacy and they have also been used to help with sun block. We currently have a potential client we are helping determine some options for that very reason!
In this particular case the sun is going to be blasting through large front windows and directly into work areas causing a distraction if the right treatment is not used. We will be offering solutions that will diffuse the high brightness and at the same time, utilize the space for letting clients know about their services.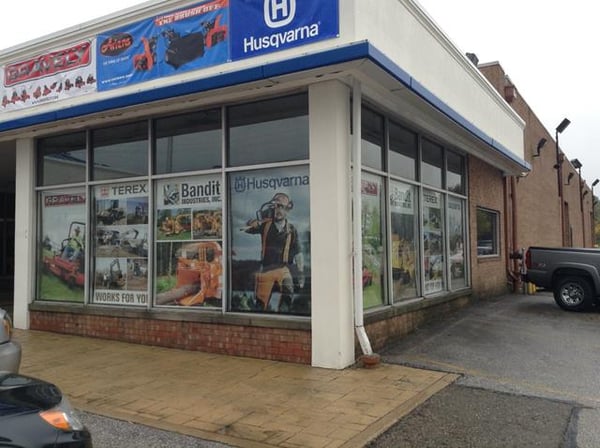 Roll up window blinds. We can print full color graphic on mesh banner material and install on a roll up system that can be adjusted as needed. Window blinds with graphics! We provided this solution a few years ago and the graphics are still vibrant!
A popular option is to use perforated window film. There are types that can be applied exterior and also types that can be applied to the interior side of the window. The one benefit of interior application is that they are protected somewhat from humans and the sun. The tint from the windows can help reduce UV, but not completely. Also keep in mind that some of the color vibrancy goes away due to the tinting and reflection of the window.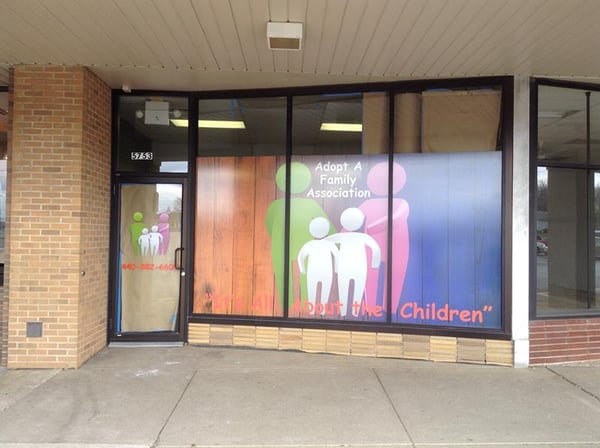 Another nice application are window clings. These can be used more than once and then reapplied in a different location or another time. Full color graphics can be printed and there are currently some new options on the market for cling type systems.
We have had clients that wanted to add privacy to their offices and an effective way to do that is to add etch or frosted vinyl. This type of window vinyl can be installed as one piece or can also be die cut ti incorporate branding or just to have nice designs as part of the office decorating.
Windows, whether on the inside or for the outside can be used for placement of die lettering. It's a great way to provide a name to offices or work areas instead of the higher priced routed acrylic options. It sets the facility apart from other operations.
As you can see, windows provide opportunities to display information and advertise while solving other work environment issues. So if have a challenge with too much sun, or need more office privacy or you just need another way to advertise...full time, contact us at Epic Signs & Graphics and we would happy to provide a consultation and a quote.