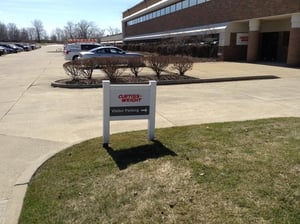 With all the technology we easily have at our fingertips these days, even if a person happens to get lost, it's so simple for them to find their way. Google Maps, Waze, MapQuest … all these directional apps can help someone get where they need to go. But once a traveler arrives at their destination, there are times when they need specific directions within and around a business. Having proper directional signage can save a lot of time and confusion, making for a smoother visit.
Times When Directional Signs are Needed
When a person arrives at your business for the first time, regardless of if it's a new employee, a delivery person, a prospect, visitor or client, there are times when having directional signage can help them know where to go. For example:
Delivery vehicles come from all over the country to deliver supplies and products. A lot of times, they arrive at places they've never been before. So if it's a large truck arriving at your location with a large cargo, a sign directing them to the proper door or loading dock can make driving, parking and unloading that large vehicle a lot simpler.

On a smaller scale, for individuals in their car, if your business shares a large lot with others, it can help if there is signage pointing a driver toward parking, as well as even having parking spot signs exclusive to your visitors. It makes for a friendly welcome!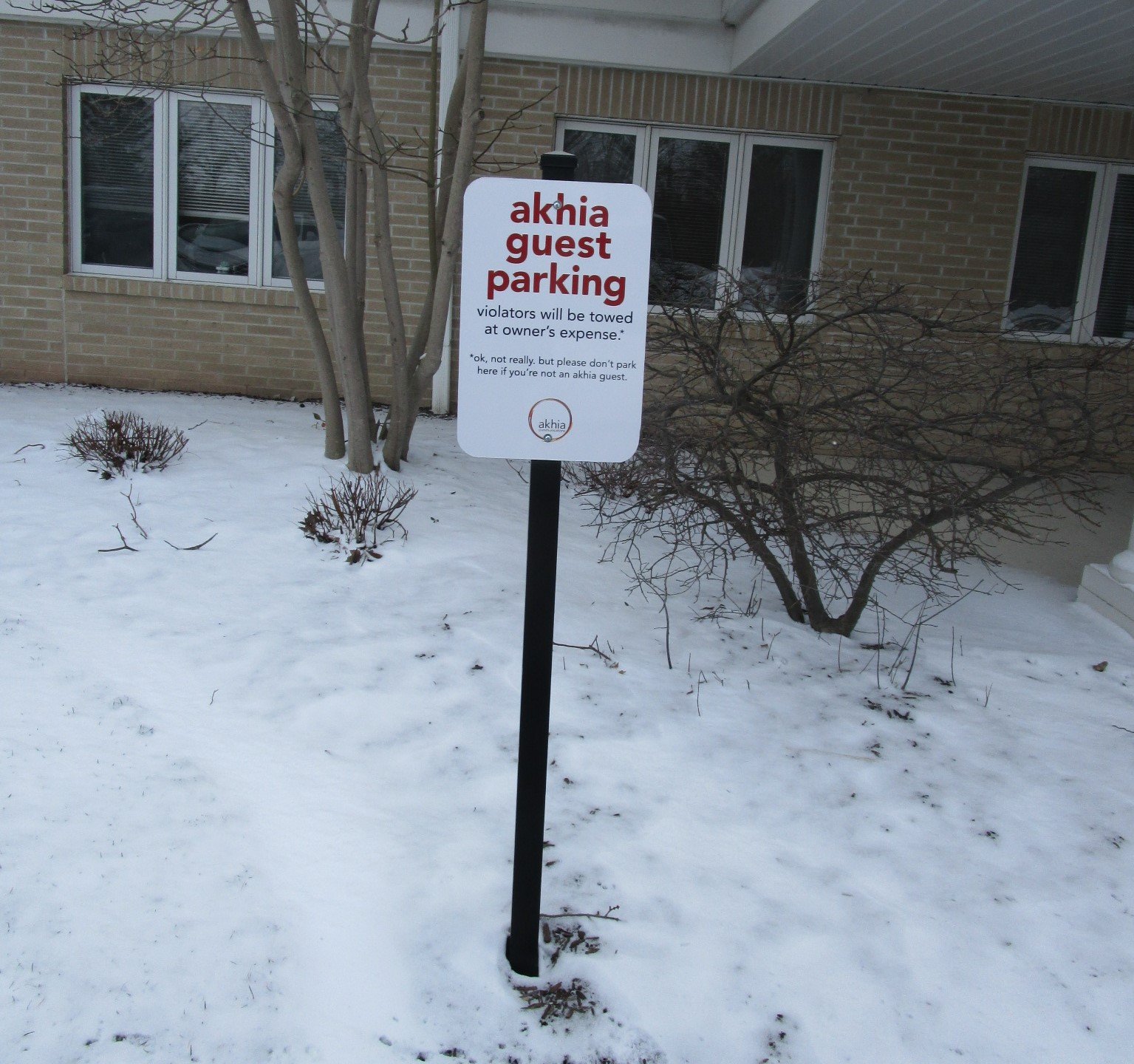 Once inside your building, safety signs are the most important signs to have (plus they're required), directing people to safety and emergency exits. It's important they have clear directions and are placed in crucial spots (your local Fire Marshall can direct you where they should be put).

If you have a large business with multiple offices and rooms, signs that direct visitors toward groups of office numbers and restrooms can minimize confusion and help them get where they need to go on time.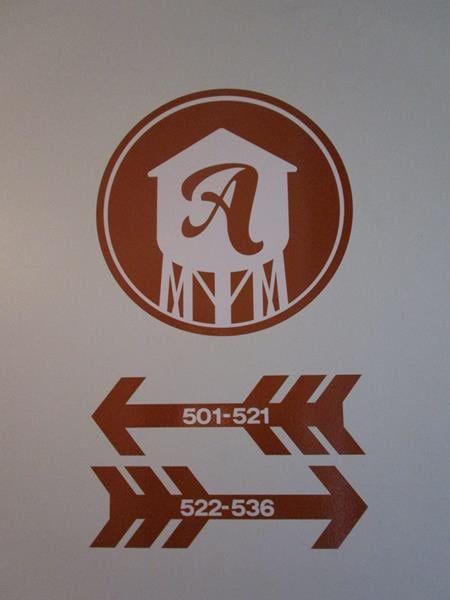 With COVID-19 continuing to wreak havoc across the nation, having signage to direct traffic flow through heavy-traveled areas is important, as well having signage to encourage people to keep a safe distance from others waiting in line or from your front welcome desk.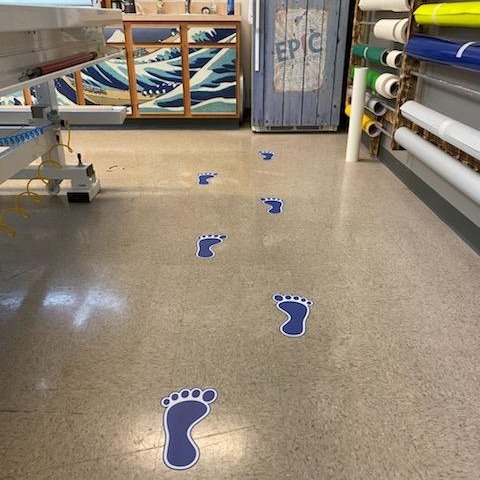 Signage Suggestions
Once you've identified what directional signage your business requires, you'll then need to consider a few things—budget, design and communication. It's important your signs clearly communicate where you want people to go, while staying on-brand and within budget. At Epic Signs & Graphics, we have the design expertise to help you communicate your message, as well as so many options to help you fulfill all your directional signage needs.
For exterior signage, we have simple, low-budget options like yard signs and banners, as well as more permanent options like metal or woods signs on stakes or posts. For interior directions, vinyl wall or floor art can easily adhere to almost any surface. Window clings and artwork are also another way to direct traffic. But for something more substantial, we have the capabilities to create plastic, metal or wood wall signs if that's what you prefer.
So whether you're directing traffic, helping visitors with parking, or pointing clients toward your office, having clear directions is so helpful—and your guests will appreciate it. We can help them get there ... easily!