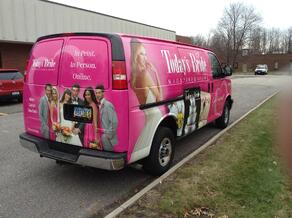 Are you tired of the way your car looks but do not want to pay for a new paint job that could damage the resale value? Or, perhaps, you want to advertise your new enterprise using your truck? In order to protect the paintwork of a vehicle or change its appearance, panels of sticky vinyl vehicle wraps are often applied to trucks, vans, or cars. When you go with Epic Signs & Graphics, you will have many types of car wraps to choose from. Below, we go into detail describing them.
Fluorescent
We will start by describing one of the newer, more eye-popping car wrap types. Thanks to state of the art design techniques, you can make your ride glow in the dark. A full wrap with this vinyl is a little bit much, but it can look great when used for safety purposes or as a decal.
Matte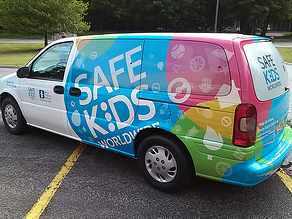 Matte black is a popular choice. Though it is often used for personal vehicles in lieu of a costly paint job, matte black almost always grabs the attention of onlookers and would be ideal for companies looking to make an impact with car wraps in Cleveland. Matte vinyl makes it so your car does not shine like the manufacturer's paint job. Instead, you get a flat color that stands out among all the shiny cars out there.
Carbon Fiber
These days, car manufacturers are offering carbon fiber interiors to give off a luxury, high end feel. You often see newer cars offered with a carbon fiber option for the gear shift or dashboard. To give the effect of an embossed carbon fiber, textured vinyl can be applied to a vehicle's exterior. This is a great option for businesses in the motor vehicle industry.
Color Change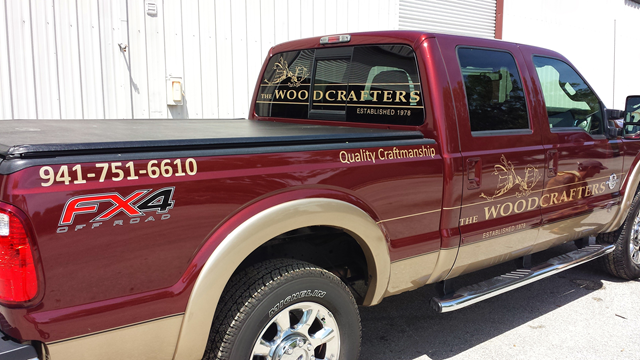 Okay, so this is not so much a type of vinyl as it is a reason to wrap your vehicle. You can change the color of your car at a fraction of the price of a paint job, plus you can remove the vinyl at any time if you want to change the color back.
Chrome
Chrome can add a real luxury element to your vehicle if used in the right places and in small quantities. However, there are some adventurous souls out there who wrap their auto entirely in chrome. Like with fluorescent, this can be a bit over the top. To make cars look extra shiny and like new, chrome can be wrapped on any metal, such as grills, wing mirrors, or alloys. This is much cheaper than chrome plating.
Digital Print
With digital print, there are endless opportunities for car wraps for Cleveland. Any kind of graphics can be wrapped around your vehicle with cutting edge digital printing. Epic Signs & Graphics will work with you to ensure you get the design you want. The wrap will be created to specifically fit your vehicle, working with the locations of the doors, windows, and lights to have maximum impact.
Epic Signs & Graphics doesn't just create wraps, they will install them perfectly, so they will last for many years to come. Contact us today for a free estimate!