Interior business signs can literally be your bread and butter, functioning as a silent salesperson. Not only do interior signs communicate your brand message, they can communicate product information and advertisements, create a seasonal atmosphere, and help your customers better navigate by communicating exact locations. If that's not enough to convince you to take another look at your interior signs, then know that research shows that signage directly impacts business performance. Let's take a look at four of the benefits of interior signage for businesses.

Branding
Consistency among interior business signs helps solidify your company's brand, and more importantly, your brand message. Your exterior signage has done its job, drawing your customers in, so don't let your interior signs ruin that positive first impression. Consider this statistic, from the Sign Research Foundation (SRF):
34 percent of North American shoppers associate sign quality with store and product quality
Regarding the impact of signage, almost 86 percent of consumers believe that signs convey the personality or character of a business.
What does your interior signs say about your business?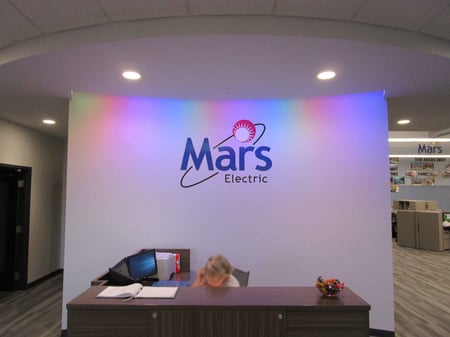 Advertisement
Your exterior signs can help get customers in the door, but it's your interior signs that can keep your customers on-site. Placing signage that clearly communicates current specials or sales promotions can effectively make a customer convert. Consider this SRF statistic:
29 percent of North American shoppers make store choices based upon the information communicated by store signs
How are your interior signs converting?
Information
A staff member may not always be available to a customer in the moment they need information, which is where your interior signs work for you. Thoughtfully placed signs can convey product information, pertinent to purchasing decisions. In this regard, consider your interior signs your silent salesperson, communicating important information that influences your customer's purchasing decision. Again, almost thirty percent of shoppers will make their choice based upon the information communicated by store signs.
What are your interior signs communicating to your customers?
Atmosphere
Whether it's 3d letters, wall murals, vinyl wall lettering or window graphics, each lends itself to creating the atmosphere you want you want your customers to experience. Is your business minimalist, focusing on clean lines, neutral colors and unobtrusiveness? Or, are you trying to create a lively and fun atmosphere, with wall quotes, a color-popping wall mural or dimensional letters? Whatever the feel you wish to create and communicate to your customer base, you'll want to reinforce that with your interior signage.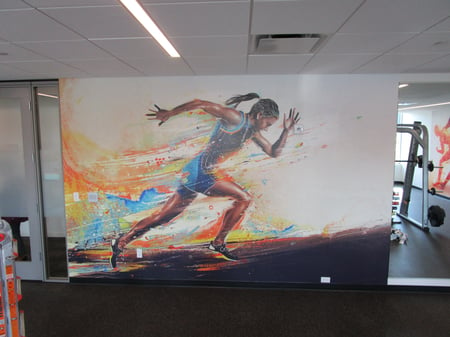 Call us today to see how we can make your Cleveland business benefit from an interior signage upgrade or update.