Proper ADA signage should be an important part of your facility layout to ensure access for individuals of all abilities. Non-compliance can not only be costly, but can become a barrier to access for your customers, employees and other visitors. Improper signage placement and missing signs are two of the most common areas to consider when reviewing or developing an ADA signage plan. Here are some common mistakes:
#1 Height of ADA Parking Signs - Accessible parking signs should be 60" off the ground at the base of the sign to ensure visibility and also provide adequate space over a vehicle.
#2 Height of Indoor ADA Signage - Signs should be placed between 48" and 60" off the ground. The most common practice is to place interior signs at 54".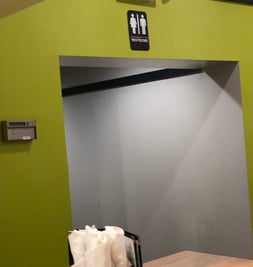 #3 Placement of ADA Signage on or near a door - ADA signs should be placed on the handle side of the door, no more than 18" from the door frame. For a push door, the sign should be placed in the center of the door.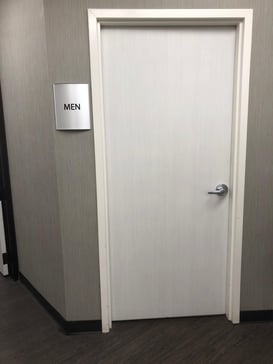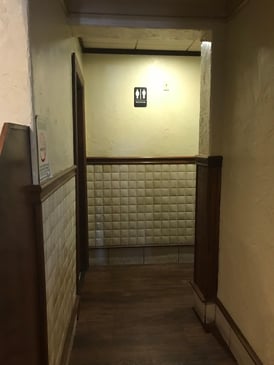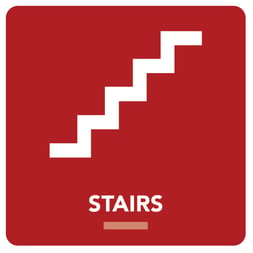 #4 Stairwell Floor Numbers - Stairwell floor numbers should be placed at every level of your building next to the stairwell exit doors to guide employees and guests through your facility. It also provides important information to police, fire and emergency personnel in case of an emergency.
#5 Stairwell Naming - Many facilities have more than one stairwell. Names should be given to each stairwell to assist with way-finding throughout your buildings. The most common naming conventions are compass directions ( i.e. Northwest Stairwell) or color naming.
#6 Area of Refuge Signs - An area of refuge (aka an area of rescue assistance) is a location in a building designed to safely hold individuals during a disaster or emergency. These areas are created for situations when normal evacuation is unsafe or impossible (typically for disabled people with limited mobility). For example, during a fire, non-mobile residents may be unable to use a stairwell. These individuals are able to wait in an area of refuge until first responders or other rescue personnel are available to assist them. If you have this service in the stairwells of your buildings, you are required to have signage directing people to the safe space and provide detail on location and use.
#7 Accessible Entrances - Inaccessible entrances are required to have an ADA compliant sign that is correctly placed to direct people to accessible entrances or ramps.
#8 Exit Directional Signs - ADA compliant directional signage is required at all inaccessible exits to provide people with disabilities safe egress.
There are many other elements to consider when evaluating the ADA signage for your building. Our experienced staff of designers, ADA specific equipment operators and installation experts can help guide you in creating a comprehensive and cost effective ADA plan for your facility. Contact Epic Signs & Graphics to set up a consultation or schedule a Zoom call to review important aspects of ADA compliant signage.