Winter weather has arrived! It's time for cold weather frames.
Are you frustrated with basic yard sign frames that won't go in the frozen ground for your winter open house? Does your "Home for Sale" signage bend and break in the cold weather months? Epic Signs, powered by Repros, has a variety of solutions that will save you time, money, and yes … frustration.
Heavy-duty step stakes are more durable than a basic stake. The addition of 1/4" gage galvanized wire base pierces the cold ground much easier and holds rigid while stepping your sign into the ground.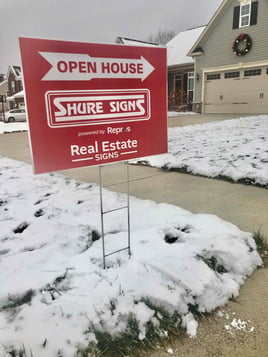 Fold over step frames are the deluxe solution for professional looking yard signage. These high-quality step frames are made with 3/8" round metal rod stands with a convenient handle that is powder coated black. This stake is so solid, it can pierce hard or frozen ground where other frames cannot.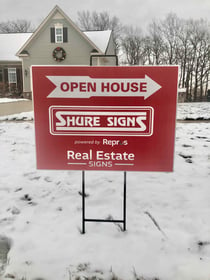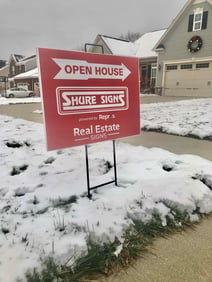 Tent frames offer a professional look and the flexibility to display on a sidewalk, lawn, or any flat surface. Constructed from 3/8" round rod stock, it folds flat for easy transport and storage. The gloss laminated panel is positioned to swing freely and draw additional attention to your home.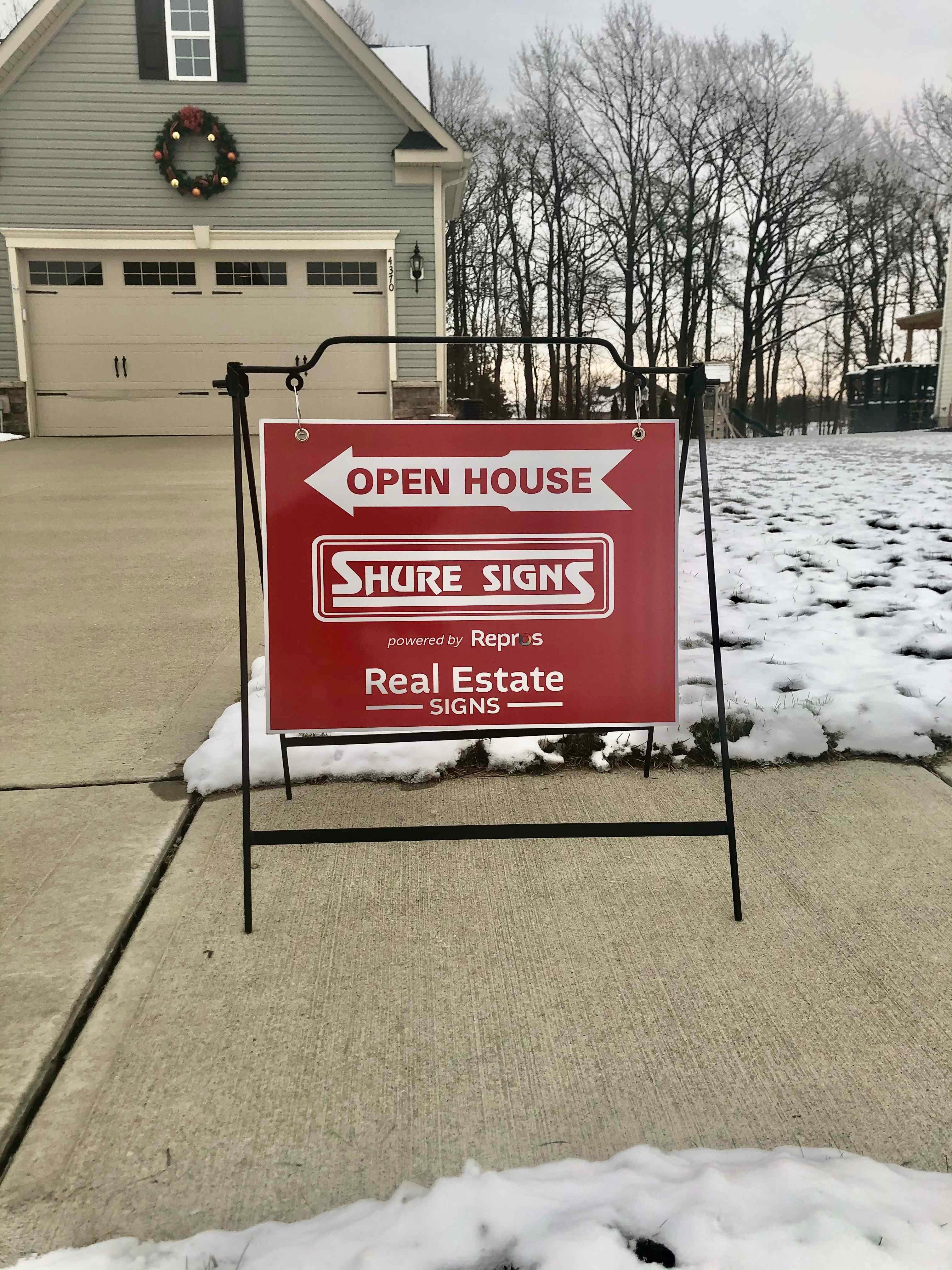 High-quality yard signs are an extension of your brand statement to the community. Don't let cold weather and hard ground prevent you from making a professional appearance. Epic Signs, powered by Repros, has been serving the residential real estate sign industry in Northeast Ohio for over 25 years.
If your firm is looking reliable signage solutions, contact us to become involved in our stock sign program!
For more information contact us at 440-799-8235 or email John@EpicSignsCleveland.com