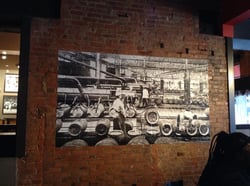 The modern workplace is all about giving employees the best possible environment to work in. Finding and keeping quality employees is difficult. So that means ergonomics are at an all-time high, and managers are experimenting with various strategies to keep the employees comfortable and motivated at work.
So, if your office walls are dull, or maybe they have not been updated yet, then it is time for you to consider a complete makeover. Because employee productivity is best seen when they work inside an office space that helps them remain creative and at their best at all times. We realize that not everyone is intrinsically motivated, which is why they have to look for external motivators. The murals on your wall can provide this motivation in the form of creative and well-designed office space. Below are some of the ways wall murals can boost confidence and motivation in employees.
Reduce Gloom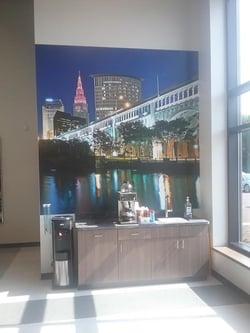 Your wall design and color may be responsible for inducing the typical doom and gloom that we associate with workplaces around us. The bland gray, white, and beige office walls probably do not inspire employees.The impact of colors on our mood is hidden from none, additionally, the colors around us can dictate our efficiency and productivity levels. Employees surrounded by brighter and more radiant colors happen to remain more productive in the workplace than others. The right color coordination and hues can increase the overall output. If that is the case, then why not wall graphics?
Promote Company Culture
You can promote company culture through wall murals and make your workplace a more interesting and cool place to be at. Besides writing the company mission and vision across the office walls, you can also add motivational quotes for teamwork and confidence.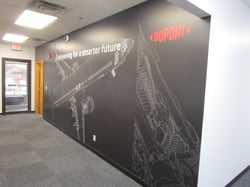 Your employees should be made to realize the company culture, and the walls should positively reinforce this at all times. The walls don't have ears, but they surely can speak the message you want them to. Besides having removable wall murals for company events or occasions, you can also have permanent murals to boost competitiveness and confidence in employees.
Aid Recruitment and On-Boarding Processes
Imagine discussing your workplace in front of a new hire, only for them to see bland walls and grey sheets. New recruits will be pleasantly surprised when they see wall murals and aesthetically enhanced walls around the workplace.
If you need customized wall graphics designed and installed in your office space, contact the best graphics company in Ohio to help you out!