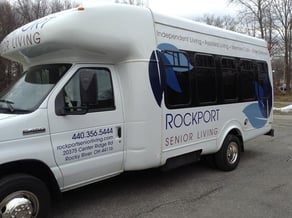 You would think the concept of creating simple to read messages for truck wraps in Cleveland would be difficult to understand judging from the truck wraps you see on the roads around the city. However, once you understand the basics of what makes a good wrap, it really is not that hard to do. Epic Signs & Graphics has the experience necessary to do it right the first time. Below are our tips for creating winning truck graphics for Cleveland.
1. Stand Out with Superior Designs
You may be under the impression that carbon fiber, tribal flame, or diamond plate patterns will make your vinyl stand out, but these often turn out to be more of a distraction than an attraction. You are more likely to have truck wraps for Cleveland that stick out by eliminating noisy bevels, backgrounds, glows, or photos. There is so much visual noise in the wrap industry. You can stand out from the visual clutter with graphics that are easy to read and remember.
2. Good Branding Is Essential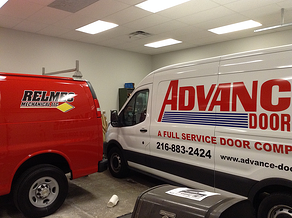 A bad logo or poor brand identity cause wraps to fail to effectively market a lot of businesses. Unless you already have brand recognition across the country, the primary message from your truck wrap should be your brand. The message is always about the brand for small companies trying to make a name for themselves. When you begin with a sloppy branding job, you miss a huge marketing opportunity, and the money you spend on your wrap will be a waste.
The graphic designers at Epic Signs & Graphics can help you brand with your track wrap. Or, if you do not have a logo or company colors, we can create these for you based on your vision, mission, and goals.
3. It Is Good to Be Obvious and Simple
You are losing a prime marketing opportunity if onlookers need to work too hard to figure out the brand message you are trying to convey. With stationary advertising, viewers can take their time absorbing an advertisement and trying to understand the message. Since your vehicle is typically on the go when most people see it, this is not true with vinyl graphics. Instead, you need to consider the primary takeaway you want the viewer to leave with. Does your wrap effectively communicate this? If not, what can you do to improve it?
4. Use Minimal Advertising Copy
A good wrap only needs about three or four things. At the top of the list is strong brand implementation with your company name, logo, and colors. Then, you will likely want to include the URL for your website, a phone number, and a tagline message. It is rare for people to have time to read any bulleted lists on your vehicle.
Epic Signs & Graphics has been creating winning vinyl wraps throughout the Cleveland area for years. We create designs that grab attention and effectively communicate your message. With our cutting edge wide format digital printers, we can print sharp, vibrant graphics directly onto high quality vinyl. And, we install the vinyl for maximum impact.