You spend more than $4,000 each time you hire a new employee and it takes on average 42 days to fill a position, according to the Society of Human Resources Managers (SHRM).
And that's just the start. If an employee at your Cleveland-area office earning $40,000 each year leaves, you can expect to pay $20,000-$30,000 in recruitment and training costs.
Clearly it's in your best interest to keep productive employees happy.
Recruiters will tell you small celebrations – such as taking a photo of the employee on the first day – is one way to motivate employees to stay. Want to know another to way to provide a boost? Individual office signs – the ones that tell those that visit a certain office the name of the occupant – may be one of the best motivators you can offer.
The signs are budget friendly and add an extra bit of style to your office. And you can even add a bit of whimsy – engravings, a specific font or color – to each.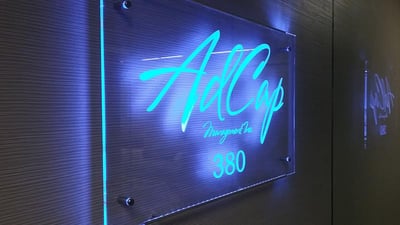 Want to show your commitment to the community, an important motivator for millennials? Think about adding Braille signs or letters.
We'd love to talk to you about how signs identifying your employees can boost your employees' morale, your company profile and more.